DLD promotes Dubai property investment opportunities in China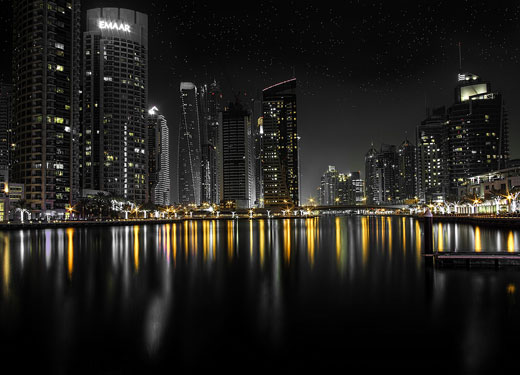 The Dubai Land Department (DLD) is ramping up its efforts to promote opportunities in Dubai's thriving property market to Chinese investors, having recently exhibited at the Chinese Luxury Property Show in Beijing.
During the three-day event, DLD representatives met with major investment firms and real estate companies including Century 21 China, 5i5j, and CIREA.
Commenting on the DLD's involvement at the event, Her Excellency Majida Ali Rashid, assistant director and head of the Real Estate Investment Management and Promotion Centre at DLD, said: "We recognise the importance of China as a trade and strategic partner for the United Arab Emirates, and we will be supportive of the Government's direction and its policy to strengthen the relations between the two friendly countries. This will be accomplished by opening the investment horizons in Dubai to Chinese companies and individuals looking to benefit from the opportunities offered by the UAE due to its strategic location and advanced infrastructure."
DLD representatives highlighted the benefits of property investment in Dubai, including the preservation of investor rights in light of the emirate's world-class legal and regulatory environment.
The DLD concluded a number of agreements with Chinese investors at the event, according to a statement, which coincided with the department's commitment to launch a new Real Estate Promotion Trustee office in China.
Chinese nationals were the fourth most-active source of investment in Dubai real estate in the first half of 2017, according to Knight Frank, while the total value of property transactions involving Chinese investors in the 18 months to June 2017 exceeded AED3 billion ($816 million), according to DLD data.
Chinese investors also ranked among the top 10 nationalities in terms of property acquisitions in Dubai in 2017, according to the DLD. 
"We are pleased to participate and represent the real estate sector in Dubai through the Real Estate Investment Management and Promotion Centre — our primary purpose for participating in the exhibition," Her Excellency concluded:. In doing so, we hope to have painted a realistic picture of the beautiful Emirate that represents it as a welcoming environment for visitors and investors from all over the world."
Dubai authorities are moving to capitalise on rising interest from Chinese investors in the emirate's property market by ramping up their engagement strategies in the world's second-largest economy. Chinese investment in Dubai real estate exceeded AED3 billion ($816m) in the 18 months to June 2017.