DLD and Dubai Tourism partnership to target international investors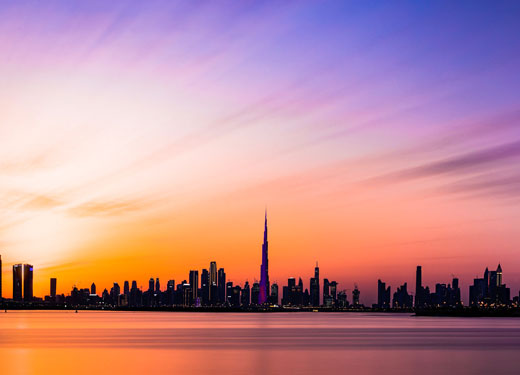 Dubai's key government bodies overseeing its tourism and property development sectors have signed a memorandum of understanding (MoU) to promote the emirate as a global destination for tourism and investment.
Dubai Tourism and the Dubai Land Department (DLD) will collaborate to secure new investments for the emirate through business development efforts in international markets. 
"The signing of this MoU is a crucial step towards coordinating and consolidating our efforts to effectively leverage Dubai Tourism's global marketing campaigns and the experience of DLD in promoting one of the city's key economic sectors throughout the year," commented Helal Saeed Almarri, director general of Dubai Tourism. 
"The new MoU will be beneficial for both departments, especially since its ultimate goal is to strengthen Dubai's image as one of the most important investment havens and tourist destinations among major global cities," added DLD director general Sultan bin Mejren.
Both organisations have spent the first month of 2020 promoting Dubai at major international industry events.
Dubai Tourism in partnership with Expo 2020 Dubai was the major sponsor of the New York Times Travel Show 2020, which was staged at the Javits Convention Center in New York City from 24th-26th January.
The event is one of the largest annual tourism industry gatherings in North America, attracting more than 35,000 attendees and 700+ exhibitors.
The DLD through its Registration and Real Estate Services sector toured London throughout January and met with major industry bodies and potential investors. These included the International Valuation Standards Council, Royal Institution of Chartered Surveyors and CBRE, the world's largest property consulting company.
The DLD delegation also met with senior officials at Knight Frank and with senior officials from the UAE Embassy in London.
"At DLD, we are keen to keep communication channels open with our global partners, and London is considered one of the most important destinations, due to the presence of many local and international institutions and agencies, especially those in the real estate sector, in addition to the strong historical ties between the UAE and the UK," explained Majid Al Marri, CEO of the Registration and Real Estate Services Sector.
"The visit was successful as we were able to organise a large number of meetings that witnessed the discussion of all issues of common interest and the means to develop relations with those parties in the future."