DEWA calls on Dubai businesses to 'go green'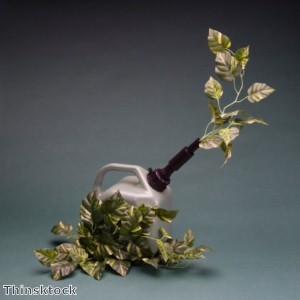 The head of Dubai's Electricity and Water Authority has urged businesses in the emirate to place more emphasis on going green.
This is according to business intelligence company Zaways, which reported Saeed Mohammed Al Tayer has claimed the move was essential to ensure the achievement of both the UAE's Vision 2021 and Dubai's Integrated Energy Strategy 2030. The comments were made during an environmental workshop, hosted by Etihad Energy Service Company.
In his speech, he revealed that currently 30,000 buildings in the emirate are being retrofitted to become energy efficient and the municipality government was bringing in extra measures to protect people investing in green schemes. He also called on the financial sector to make contributions to the effort.
Al Tayer, who is also vice-chairman of the Dubai Supreme Council of Energy (DSCE), commented: 'A regulatory framework for energy services companies has been launched to enhance the performance of energy contracts in Dubai. This will further enable it to achieve the goals of the Dubai Integrated Energy Strategy, which is to reduce energy demand by 30 per cent by 2030.'
He added DEWA had made numerous achievements that helped contribute towards the country's vision for energy, while also being in constant pursuit of reaching Dubai's own objectives, which were set out by Sheikh Ahmed bin Saeed Al Maktoum and the DSCE.
The emirate, he claimed, was committed to showcasing itself as an example to follow in the race to achieve energy security, investment in renewables and low-carbons. The government would also ensure to promote greater collaboration between innovators within the green economy sector, while taking advantage of global best practices.
According to organisers, the environmental workshop would help create a niche market for energy services organisations, the likes of which has never been seen before in the UAE. The event included a presentation by the DCSE on energy demand management, while the chief executive officer of Etihad Energy Services, Stephane Le Gentil, outlined how energy services projects would be financed.