Dell to open Dubai centre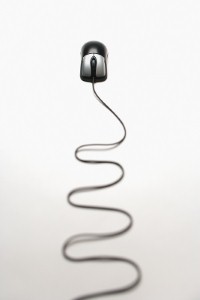 Dell has announced it will open a customer briefing centre in Dubai.
It will be the first of its kind in the Middle East and Africa, according to The National. Such centres enable Dell to invite both existing and prospective customers to the facility to test out the business' solutions before buying anything.
As part of the expansion in the emirate, Dell also moved offices in Dubai's Internet City, doubling its floorspace.
Dell Middle East's general manager Dave Brooke said: 'There is a significant benefit for the customer, it gives them a hands-on experience. Historically we have taken customers to our European briefing centres, so now we are localising the service, which is very significant.'
Being such a forward-thinking city, it is no surprise to see the demand for modern technology soaring in Dubai. This was seen most recently in Gitex Shopper, which occurred at Dubai World Trade Centre between October 5th and 12th - where over 200,000 people are said to have attended.
It is one of the largest sale events for technology and electronics in the Middle East and last year's event resulted in revenue of AED 237 million and - while the exact figures are not currently published - this year is expected to have improved on this. Gitex Shopper has recorded year-on-year sales growth of over ten per cent in the last five years.
This is followed by Gitex Technology Week, set to start this Sunday (October 20th) through to October 24th. Unlike shopper week, this is more industry-focused, showcasing new products and technologies with various exhibitions and conferences.
Despite a decline in the desktop market, Dell has reported global PC shipments are up 11.6 per cent in the third quarter of this year, as well as growing 10.5 per cent this time last year. It is using this success to push growth in the Middle East. The customer briefing centre will open at the start of 2014, although a soft launch will be organised during the next month.