DED issued over 4,400 licenses in Q3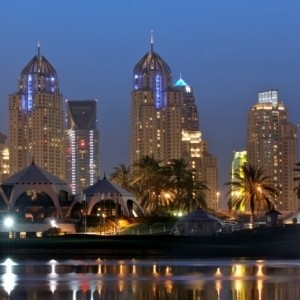 The Department of Economic Development (DED) issued 4,459 business licenses in the third quarter of this year.
It represents a year-on-year increase of around 20 per cent, which the DED puts down to increasing confidence from investors, Gulf News reports.
Tourism was one of the key areas of growth with an upturn of 42 per cent, becoming the fastest growing sector for the period compared to the same time last year. In comparison, the commercial sector rose by 21 per cent, followed by the professional (17 per cent) and industrial (four per cent) areas.
The figures help to project an image of growing investments in Dubai, which is currently drawing in attention from all over the world - it is a hotspot for both business and entertainment, with wealthy visitors resulting in a lot of revenue within the emirate. The focus on tourism arguably showcases its increasing importance in the city, introducing foreign businesses and profits into the city, which would also help explain the interest in commercial operations.
Chief executive officer of DED's business registration and licensing sector Saeed Mater Al Merri said: 'Confidence in Dubai is on an upswing with the emirate emphasising on overall competitiveness and sustained investment in infrastructure. While existing businesses in Dubai are venturing further out and spreading their wings, a growing number of investors are also sensing the ideal conditions to step forward.'
Given the international and global nature of the city, many of these areas cater to such tourists - DED reports 125 new licenses were granted for restaurants and 95 for cafes. The hospitality sector, likewise, presents an ideal opportunity for investment, such as with The First Group, with luxury hotels a requisite for many wealthy visitors.
A recent report by the Dubai Economic Council found 2.12 million used hotels during the second quarter of 2013, with occupancy rates reaching as high as 80 per cent, up four percentage points from the year before. In the first half of the year, around five million tourists visited the sheikhdom.