DDF anniversary sales exceed AED 110m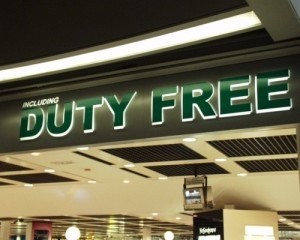 Sales at Dubai Duty Free (DDF) reached AED 111.88 million (£18.6 million) during its 30th anniversary (December 20th).
This was a new daily record for the body and a 40 per cent increase over the same time last year.
The day was marked by a special discount of up to 30 per cent and, for seven special products, prices represented their original 1983 value. This included bottles of Hugo Boss perfume dropping from AED 266 to AED 95.
DDF's executive vice chairman Colm McLoughlin said: 'We had a fantastic day on our anniversary with a huge surge of sales. Extending a 30 per cent discount to our customers was our way of saying thank you for three decades of support.
'We began introducing a discount offer across a wide range of merchandise on our 20th
anniversary in 2003 and it has become a popular day with travellers, some of whom book their flights in order to shop on that day.'
Investors may be interested to know the vast majority of purchasing (92.3 per cent) occurred in departures. This suggests many of Dubai's wealthy visitors spend their remaining money on the way out, or even plan ahead for the sales, which implies much about the disposable income
brought into the emirate.
Sales on the day reached more than AED 45.7 million by 10:00 local time alone, consisting of around 86,550 transactions, equalling an average receipt of AED 528.
By 18:00, revenue reached AED 83.4 million, spread across 158,931 different transactions. This resulted in sales staying stable, with an average of around AED 524.
At 22:00, 193,163 sales created a total of AED 99.7 million before reaching its final figure at the end of the 24-hour period, running from midnight on December 19th until the end of December 20th.
Perfume proved to be the most popular category, contributing 27.9 per cent of all sales on the day with AED 31.2 million. This was followed by watches and clocks (AED 25.5 million), cosmetics (AED 14.2 million), with liquor and cigarettes rounding off the top five.
DDF also reported sharp growth in confectionery, with daily figures improving by 33 per cent to AED 4.5 million, and delicatessen up to AED 2.3 million.