DCAA unveils ambitious aviation plan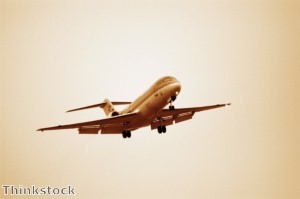 Ambitious new plans to drive aviation growth in Dubai over the coming years have been unveiled.
The Dubai Civil Aviation Authority (DCAA) has released its Shaping Tomorrow's Aviation (2013-2015) report, which will outline ways in which the emirate can attract more people to its airports.
Dubai International Airport is already the second busiest on the planet and industry experts believe it is only a matter of time before it usurps Heathrow at the top of the standings.
While the UAE-based facility continues to expand, growth at Heathrow has been stunted because of a row over runway capacity.
Dubai's main airport welcomed more than 57 million passengers in 2012 and this figure is set to rise to 66 million in 2013. New services are also set to launch from Dubai World Central Airport in October, which will enable even more tourists and business people to visit the city.
According to the General Civil Aviation Authority, there will be 1.63 million annual flight movements in Dubai by 2030.
This is easy to believe, as figures provided by Dubai Airports showed that aircraft movements increased significantly in May 2013.
As well as reporting an 18.9 per cent increase in passenger numbers when compared with the corresponding month in 2012, the firm also confirmed that air cargo activity was up by 11.9 per cent year-on-year.
In his foreword to the Shaping Tomorrow's Aviation (2013-2015) report, His Highness Sheikh Ahmed bin Saeed Al Maktoum said the strategy will focus on boosting safety and security standards in the aviation sector, as well as stimulating growth in the industry.
'The aviation industry in the emirate of Dubai has witnessed a steady growth in the past years and it continues its stride, competing with the world's renowned aviation cities to acquire the highest share of passenger and air traffic,' he stated.
It will certainly be interesting to see how much Dubai's aviation sector progresses in the next two years and it goes without saying that investors with interests in the UAE will be keeping a close eye on developments.