David Cameron 'backs Dubai for Expo 2020'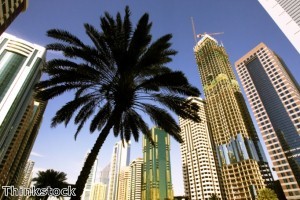 British prime minister David Cameron believes Dubai should win the bid for Expo 2020.
Speaking to Gulf News, he praised the emirate's growth and expansion in the last 50 years, as well as the strong international culture present in the location.
The politician visited Dubai last year - a trip that made a lasting impression - and believes it could offer a unique and global occasion. He argues that, if Dubai won, it would be the first such event where the majority of visitors came from other countries - Dubai's proximity to other Middle East and North Africa countries, as well as its numerous transport links, further solidifies its position in this regard.
Mr Cameron said: 'This is a city where you will hear Arabic, Urdu, Malayalam, Somali, Tagalog, Russian and English all being spoken and where more than 200 nationalities live and work. 100,000 Britons call Dubai home, while thousands more visit for work or vacation, with over 20 flights between Dubai and the UK every day.'
These recent comments showcase much of Dubai's global appeal in both tourism and international business and its importance in these areas is one of the reasons property and hotel investments in the area - such as with The First Group - present ideal opportunities to benefit from this interest.
To help promote the bid, the Dubai International Marine Club hosted a traditional dhow race on Saturday (October 26th) in the form of a three-heat championship - the first of which was named Expo 2020 - with a number of 43 ft vessels taking to the water and flying a flag for the bid.
Mr Cameron is not the only major figure to lend his support for Dubai as chairman and chief executive officer of Mena Communications Group Joseph Ghossoub also believes the emirate deserves to win.
Speaking earlier this month he said: 'The world will lose a big opportunity if Dubai does not win the bid for Expo 2020.'
The final vote - with bids from Dubai, Izmir in Turkey, Yekaterinburg in Russia and Sao Paulo in Brazil - will take place on November 27th.