d3 launch 'celebrated all things cultural in Dubai'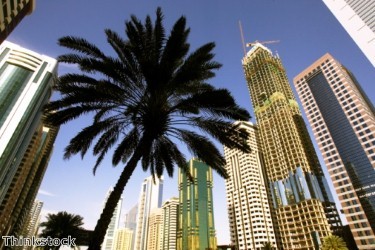 More than 30,000 foodies, music fans, tourists, families and design enthusiasts attended last weekend's 'Meet d3' event in the Dubai Design District.
Attendees were able to browse the racks at pop-up fashion boutiques, enjoy delicious dishes from specialist food trucks, listen to a line-up of DJs and live music and experience on-site art installations.
Located in the newly-opened Dubai Design District, the event was the emirate's way of introducing the area to the public, which will now be used as a business park for the fashion, art and design industries.
Meet d3 ran from April 2nd to 4th and was spread out across the large outdoor space between the architecturally beautiful buildings. It offered tourists and residents a snapshot of what the district will look like when it is completed.
The event involved a significant number of the area's business partners, including Resid3nt, Not Just a Label, Faux Consultancy, Lasvit, Silsal Design, S*uce, Tahir Sultan, Penguin Cube, Amongst Few, Wanders Wagner Architects and Sole DXB.
Several artists from Dubai and the wider UAE also participated, with Khaled Shafar, Bint Thani, Jalal Luqman and Dr Reem El Mutwalli lending their talent to the extravaganza. International stars, such as British singer-songwriter John Newman, Australian multi-talented artist DubFx, and British-Indian percussionist Talvin Singh, also took part.
Dr Amina Al Rustamani, group chief executive officer of Tecom Investments, said: "Meet d3' marks the official opening of The Dubai Design District to the world. Through the culmination of teamwork, community spirit, creative innovation and love for all elements of design, it has been a tremendous success.
"The feedback from the wider UAE community, who showed their support through an overall attendance of more than 30,000, has been incredibly positive and demonstrates a keen appetite for many more such events at d3 in the future."
He added that the atmosphere of the event allowed artists, tourists, families, food lovers, music enthusiasts and fashion insiders to come together and interact with each other, enabling them to have a fulfilling and enjoyable experience.