Cruise tourism in Dubai 'reaches new high'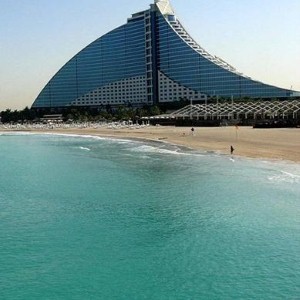 February 24th, Dubai's Department of Tourism and Commerce Marketing (DTCM) announced that the emirate's cruise industry experienced its busy month so far in January 2015.
The terminals at the Mina Rashid port welcomed over 30 ships last month, bringing more than 150,000 tourists to Dubai's shores.
In addition, the port also accommodated five cruise ships simultaneously for the first time - made possible due to the refurbishment work that was recently carried out.
Hamad bin Mejren, executive director for the DTCM, commented: "January was a busy month for Dubai's cruise industry and we've reached some real milestones and made significant progress towards our targets.
"In 2014, Dubai received 358,000 passengers from 94 cruise ship calls, and the forecast for 2015 stands at 425,000 cruise tourists from 115 ship calls. With the total figure for January 2015 alone at 150,000 visitors, we're confident that our 2015 target is achievable."
Last month, several major cruise lines visited the emirate, including Costa, Aida, TUI, MSC, Cunard, Phoenix Reisen, Fred Olsen and Holland America.
Mr Mejren said that Dubai has had a successful cruise season so far, with further growth expected for the remainder of the 2014/15 run. He explained that the new terminal has allowed more ships than ever before to dock in the emirate, which is likely to boost the cruise tourism industry significantly.
The Hamdan bin Mohammed Cruise Terminal, opened on December 11th 2014, is the world's biggest and most modern cruise facility, allowing Mina Rashid to handle complete passenger turnaround of five ships, accounting for more than 25,000 visitors.
Last year, Dubai set itself a target of attracting 20 million tourists every year by 2020 and the success of the cruise industry should help the emirate to achieve its goal. The DTCM has predicted that the port will lure around five per cent of this figure, equating to one million people.