Cruise tourism boost for Dubai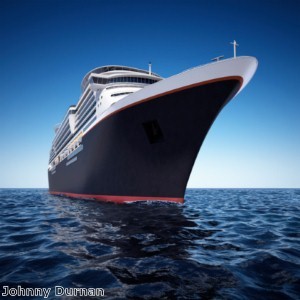 The number of cruise tourists in Dubai is expected to grow 19 per cent this year.
This is according to new figures released by the cruise arm of the emirate's Department of Tourism and Commerce Marketing (DTCM), which forecast in excess of 381,000 passengers will pass through the Mina Rashid port between October 2014 and June 2015.
Jyoti Panchmatia, general manager for the Gulf at Travco, told Gulf News: 'The industry is growing. We see ships becoming more full. More cruise lines are using Dubai for hub operations. It is an ideal winter deployment destination.'
Last month, DTCM director general Helal Saeed Almarri revealed the organisation has plans to significantly increase the number of cruise visitors to the emirate.
He said it is hoped that 450,000 people will come to Dubai on a cruise trip by 2016 and that further sustainable growth can be achieved up to 2020 and beyond.
According to the new DTCM figures, the 2013/14 season will see 110 ships call into the emirate. The six vessels that are based in Dubai are expected to make 83 trips, compared to 63 a year earlier.
Hamad Bin Mejren, executive director of business tourism at DTCM, stated: 'Not only are we actively seeking to increase the volume of cruise travellers from the traditional source markets of North America and western Europe, but we are also looking to attract first-time global cruise travellers.'
He pointed to China, eastern Asia and the Indian sub-continent as markets that the emirate's cruise sector hopes to tap into.
As of August 1st, new visa rules have made it easier for people to visit the UAE via boat. Tourists can now spend up to 30 days in the nation and leave through any of its ports on the same visa.
A new 27,000 sq m terminal is due to be opened at the Mina Rashid port by the end of this year. This will allow the transport hub to handle up to five cruise ships at the same time.