Cricket fans flock to Dubai for Pakistan v Australia clash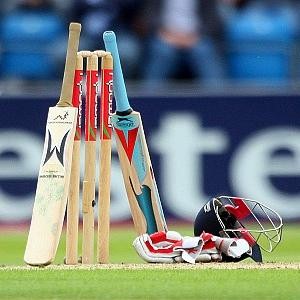 Dubai's growing reputation as a prime destination for international sports will be enhanced this weekend, as a sell-out crowd is expected to watch the Twenty20 (T20) cricket clash between Pakistan and Australia.
The two nations will be facing off at the Dubai International Stadium on Sunday (October 5th) and Dubai Sports City is hopeful the game will attract a full house, as it did when the two sides last met in the Emirate in 2012.
Speaking to Emirates 24|7, the organisation's general manager for sports business Maqbul Dudhia stated: 'We are determined to ensure that people who want tickets have every chance to get hold of them ahead of this much-anticipated first action of the season.
'It should be a spectacular start to our international cricket season at Dubai Sports City and we cannot wait for the action to begin.'
Sunday's game will kick-off 15 days of cricket at Dubai International Stadium with Pakistan first taking on Australia, before playing New Zealand.
Pakistan are currently placed third in the T20 world rankings, while Australia and New Zealand are fifth and sixth respectively.
The fact the nations will be playing in Dubai is further evidence of how the emirate has become an attractive destination for international sporting events.
Other major events that have been hosted in the city include the Dubai Duty Free Tennis Championships, which has featured the likes of Rafael Nadal, Novak Djokovic and Roger Federer, and in December the final leg of the Asia Tour golf tournament will be hosted in the emirate for the first time.
December will also see two of the biggest names in world football come to Dubai. On Tuesday 30th, Spanish giants Real Madrid will take on Italian powerhouse AC Milan in the Dubai Football Challenge.
The two clubs have won the Champions League 17 times between them and a crowd of around 40,000 is expected to watch the fixture, which will contain the likes of Cristiano Ronaldo, Gareth Bale and Fernando Torres.