Creating value 'is key aim of Dubai's World Expo 2020'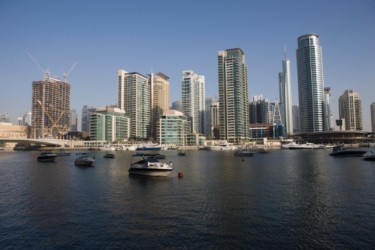 Creating value for residents, tourists, exhibitors and attendees is a key component of Dubai's World Expo 2020, according to the chairman of the event's Preparatory Higher Committee.
Sheikh Ahmed bin Saeed Al Maktoum made his comments to global publishing, research and consultancy firm Oxford Business Group (OBG), adding that his team are also thinking about what happens after the Expo closes its doors in April 2021, as they want the effects of hosting the event to be lasting.
He explained that going beyond the physical assets that are being developed at the Expo site has always been a key focus for his committee, even when it made the initial bid to host the world fair back in 2013.
"Investment from countries and corporations in their Expo participation is often significant and it is critical that we provide an after-use plan for some of their assets where possible," Sheikh Ahmed said.
According to the chairman, plans are currently under consideration to create value for all participants of the event, Dubai's residents and the local economy.
He added: "For example, by keeping pavilion structures on the Expo site or moving them to a different part of the city, region or world, we can create a lasting platform of the shared experiences, connections and partnerships that have developed through Expo 2020 Dubai."
Preparations for the event are now in full swing, with the launch of a business engagement programme to encourage regional and global enterprises to invest in the Expo launched in May. A portal for firms and a commercial sponsorship programme were also rolled out recently.
The government is expecting around 25 million visitors to attend the six-month long event, which will include 17 million international travellers. Analysts are also expecting the world fair to add approximately $18.7 billion (£12.05 billion) to Dubai's economy by 2021.
Sheikh Ahmed said the projects that have already been launched and those planned for the future will help the World Expo 2020 reach its full potential, such as the refurbishment of the emirate's airports and a regional railway system.