Courses aim to nurture new wave of property experts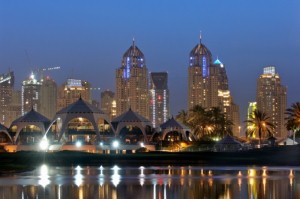 Two educational institutions in the UAE are hoping to nurture a new generation of property investment experts.
The Dubai branches of Heriot-Watt University in Scotland and Amity University in India are launching new master's degrees in the hope that more people will be primed for jobs in the city's ever-growing real estate sector, the National reports.
Leaders at the Royal Institute of Chartered Surveyors (Rics) - an international organisation that recognises the courses - said the dearth of people with property-based degrees is a concern.
The body has been encouraging more universities to plug this gap and member of the Rics educational board David Cockerton explained why this is so important.
He was quoted as saying: 'The last five or so years of activity has shown people learning on the job rather than having the skills, qualifications and expertise to equip them to get the job done.'
Dubai's property market has expanded considerably in recent years, with investors flooding into the city from all over the world.
With more foreigners looking to add new assets to their Middle Eastern portfolios, it is vital that companies have experts who can offer sound advice. This is where The First Group really excels.
According to figures recently published by the Dubai Land Department, the number of land and building sales rose by an impressive 67 per cent in the first seven months of 2013.
These transactions were worth $6.26 billion (£4.03 billion) and the report also highlighted a significant increase in rents so far this year.
Unsurprisingly, this surge in demand has led to a sizeable increase in property prices.
A previous study by Cluttons suggested that rates rose by 31 per cent in the first half of 2013 when compared with the corresponding period in 2012.
With this in mind, it is clear to see why the likes of Rics have been so keen to ensure new investors are given as much help as possible when scouring Dubai's real estate sector.