Could the UAE be set for more South Korean investment?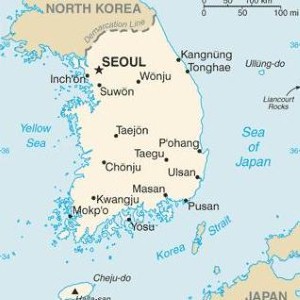 The UAE's economy has gone from strength to strength in the last few years - something that has not gone unnoticed among foreign investors.
Wealthy individuals from all over the world have been pouring money into the Gulf nation, with many taking a particularly keen interest in the property sector.
Construction developers have been launching some magnificent projects in places like Dubai in the past 12 months and real estate prices are rising all the time.
One country that provides a significant number of investors is South Korea. Traders in the Far East have been desperate to add UAE-based assets to their portfolios - a point emphasised by Etihad Airways president and chief executive officer James Hogan.
Etihad has secured a new codeshare agreement with South Korea's largest airline - Korean Air - and this could benefit people who wish to travel from one nation to the other.
Mr Hogan insisted the strong business ties between the countries was an influencing factor on the deal.
'Korean investment in infrastructure and other projects in the UAE - valued at approximately $29 billion (£19 billion) since 2009 - has been a further catalyst for diplomatic, business and cultural exchange and a major contributor to the growth of travel between the two countries,' he remarked.
'We envision that closer collaboration with Korean Air will foster continued bilateral growth in these areas.'
The Etihad chief added there has been a noticeable upturn in the number of business and leisure passengers travelling between the UAE and South Korea in the last three years. As of 2012, trade between the countries was valued at $20 billion.
Etihad confirmed the codeshare arrangement would officially get underway on July 22nd and this will be the firm's 46th deal of this nature.
With so many people from all over the world looking to invest in the UAE, it is extremely important the country has enough airport capacity to accommodate the multitude of new flights being introduced by the likes of Etihad Airways.