Could England and Italy be coming to the UAE?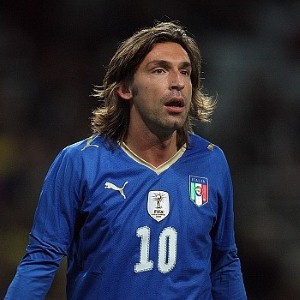 Senior figures at the UAE Football Association are keen for the national team to play high-profile friendlies with some of Europe's best outfits on an annual basis.
Football is growing in popularity in the Middle East and Yousef Abdullah, the FA's general secretary, is hoping to attract more teams to the Gulf.
He told the National that talks are ongoing about possible friendlies involving the English and Italian national sides, although nothing has been finalised as yet.
'We hope to find … high-level teams to play. We are ready to play friendly games with them here, or even there,' he was quoted as saying.
With the 2022 Fifa World Cup set to be held in Qatar, the Middle East is slowly starting to build a reputation in the game and persuading stars like Italy's Andrea Pirlo and England's Wayne Rooney to play in friendly matches in the UAE will only enhance its status further.
Dubai's sporting facilities are among the best in the world and a number of professional teams from across Europe now hold training camps in the emirate on an annual basis.
The UAE Pro League is still very much in its infancy, but a number of recognisable names - such as former FC Porto, Barcelona, Inter Milan and Chelsea star Ricardo Quaresma - have joined the division in recent years.
Mr Abdullah said the league and national team will be on the agenda during the end-of-season FA congress, which will be held at the Intercontinental Hotel in Festival City on July 6th.
He suggested that a lot of money has been invested in the Pro League in the past five years and this meeting will enable the FA to come up with new ideas on how to improve the game.
'We want clubs, the media, and everybody involved in football to know there's a lot of work going on daily within the FA to improving UAE football. We'll look at the best practices to achieve that,' Mr Abdullah remarked.