Convention calls in Dubai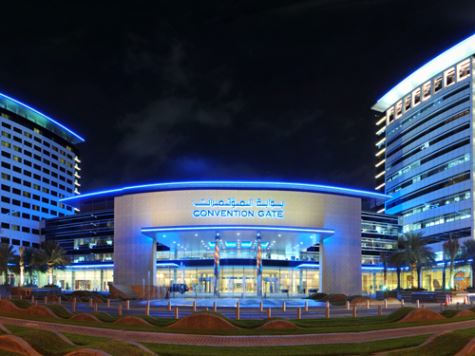 Dubai is fast emerging as one of the world's leading hubs for Meetings Incentives Conferences and Exhibitions (MICE)
The GCC's Meetings Incentives Conferences and Exhibitions (MICE) industry was valued at US$1.3bn in 2014, according to Alpen Capital, with the sector pitched as "one of the key growth drivers for the region's burgeoning economy", in the firm's September 2014 GCC Hospitality Industry report.
Underpinning the region's MICE industry development is the international association meetings market, with the number of large conferences and conventions taking place in the Gulf more than tripling over the past decade.
The region has also become home to major international sports tournaments, cultural events and an increasing number of large group incentives, and Dubai is leading the pack, currently hosting around 27 percent of all events staged in the region.
Dubai ranked 44th on the list of top congress cities globally in 2014 having staged 56 international association meetings, according to the International Congress and Convention Association (ICCA).
This marks a 34 percent improvement on 2013 when 37 meetings were held in the city, ranking it 63rd globally.
Dubai's status as an emerging mega MICE hub has accelerated over the past five years after hosting a number of highly successful large-scale global rotational meetings including the World Diabetes Congress in 2011, the World Congress of Cardiology in 2012 and the banking industry's SIBOS convention in 2013.
"They proved to the world that Dubai is capable of hosting some of the world's biggest events," said Dubai Convention & Events Bureau (DCEB) director Steen Jakobsen.
More than 15,100 participants flocked to the World Diabetes Congress, marking the event's highest turnout rate in the event's history.
Dubai is set to attract more congress attendance records when it stages a series of major congresses over the next four years including the IATA World Passenger Symposium in 2016, the World Tunneling Congress in 2018, and the Global Pulse Confederation – World Pulses Convention in 2020.
These will lead up to the emirate staging its largest ever event, the World Expo 2020, which is expected to pull in crowds of more than 25 million during its six-month duration.
The World Expo 2020 site, Dubai Trade Centre – Jebel Ali, will cover 438 hectares including a 150-hectare expo area, and will have the capacity for 300,000 visitors daily.
DWTC pulling power
There are many factors that have contributed to Dubai's success as one of the world's fastest-growing MICE hubs.
The emirate's advantageous geographical position, close to several key emerging source markets where associations are looking to grow their membership, is one of the destination's strongest selling points.
Dubai's strong global air links, modern infrastructure and attractive business and leisure tourism offering also attract the crowds, but the real powerhouse in generating events, exhibition and congress business to date has been the Dubai World Trade Centre Authority (DWTCA).
The entity reported its best year yet in 2014 with visitor numbers up 10 percent year-on-year to 2.45 million.
The Dubai World Trade Centre (DWTC) staged more than 435 trade events, 49 of which were new, witnessed a 16 percent year-on-year growth in the number of exhibitions and a 40 percent increase in the number of association meetings and congresses, according to DWTC senior vice president – venues, Ahmad Alkhaja.
The live entertainment and consumer events portfolio also reported double-digit growth.
A total of 93 exhibitions were staged at DWTC in 2014 delivering an average 23,000 visitors per event.
DWTC boasts one million square feet of multi-purpose indoor space, including 17 halls and a ballroom, staking its claim as the Middle East's largest venue.
The DWTCA recently unveiled plans to build a customisable 166,800-square-foot extension to its current indoor space, with three new halls taking total indoor event and exhibition capacity to more then 1.31 million square feet when operational in Q1, 2016.
Meanwhile, the construction of the Dubai Trade Centre District (DTCD) is nearing completion.
This 146,000-square-metre development located between DWTC and Emirates Towers will house offices and a 588-room business hotel.
Economic impact
The UAE's MICE sector generates around US$653mn annually, according to Euromonitor International, with Dubai taking the lion's share.
In 2014, the 11 international congresses staged by DWTC generated an economic impact of $32m while the largest-ever incentive group hosted by the emirate – 14,500 delegates from China's Nu Skin Enterprises – pumped $80m into the local economy, according to Dubai's Department of Tourism & Commerce Marketing (DTCM).
Nu-Skin's 10-day incentive to Dubai saw the group use more than 70 Emirates Airline flights with the Chinese company even chartering two of the carrier's A380 superjumbos to bring in some of the delegates.
In 2015, DWTC has hosted a number of regular and brand new events, exhibitions and conferences across target sectors such as healthcare, ICT, energy, finance, food, logistics and retail, all of which are aligned to the government's planned 2021 strategy outlining key economic pillars for Dubai's GDP growth.
His Excellency Helal Saeed Almarri, director general, DWTCA and Dubai Department of Tourism and Commerce Marketing (DTCM), and CEO of DWTC, said DWTC continued to play an "integral role as a strategic delivery engine for the development of Dubai's business travel and destination proposition, which has supported the UAE's steady rise in competitiveness as a global business destination per the World Economic Forum (WEF) rankings".
He said: "DWTC, and consequently the MICE sector, are critically interlinked with the fast growing reputation of Dubai as 'the' international gateway to high-yield regional and international markets, and the emirate's positioning as a business and event hub."