Consumers from around the world flock to Dubai Shopping Festival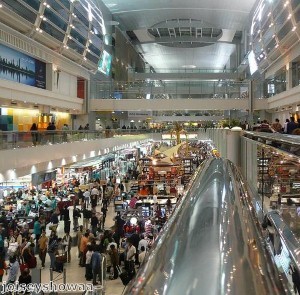 Dubai's shopping facilities are among the best in the world, so it is no surprise to find it is once again enticing people from all over the globe to visits its malls and stores.
The Dubai Shopping Festival got underway on January 2nd and runs for a month until February 2nd, marking this out as a great time for anyone who loves to splash the cash to visit the emirate.
First organised in 1996 and held every year since, the world-famous festival is described as a shopper's paradise and promises to offer all of the latest and best products. It is aimed at promoting trade and commerce in Dubai.
Among the goods that people who attend the festival will find they can buy include all the most modern electronics items, while there is also a host of entertainment laid on.
For instance, night fireworks are common at this time of the year, while there are also a number of street displays, film festivals, special events put on just for youngsters and international fashion shows.
In short, there is sure to be something for everyone who opts to travel to Dubai for the festival, as it caters for all tastes.
The festival is used as a key opportunity to promote tourism in Dubai and showcase some of the finer points of the emirate and its many attractions. Every year, the shopping festival follows a unique programme designed to ensure visitors have a memorable time.
People are known to jet in from all four corners of the globe for the shopping extravaganza and Dubai authorities go to plenty of effort to make sure they will be entertained.
It is also worth keeping an eye out for A-list celebrities, as several are invited in order to ensure the festival attracts plenty of attention. While grabbing a bargain is a priority for many, simply enjoying Dubai's famous hospitality also makes any trip worthwhile.