Construction for theme parks 'on track for 2016'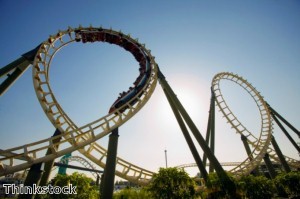 Construction on a three theme park project is on track and will be completed by October 2016, with 35 per cent of infrastructure work already completed, according to Dubai Parks and Resorts.
Phase one will cost $2.9 billion (£1.85 billion) and is well on its way to being finished, with rides due to arrive at the site early next year, the firm confirmed.
Last week, Dubai Parks and Resorts - a subsidiary of Dubai government-owned developer Meraas Holding - opened its AED2.5 billion initial public offering (IPO) for investors, with any funds raised use to partly finance the construction of the three-park leisure and entertainment complex.
The rest of the funding will be provided in the form of a $1.15 billion loan from Goldman Sachs and a further $1 billion from Meraas Holding, Paul La France, chief project officer at the company, confirmed.
Phase one, which will measure 25 million square feet when complete, will include three theme parks based on unique concepts - Motiongate, Bollywood Parks and Legoland - and an entrance plaza that will provide tourists with a host of retail and dining options, and will be the centrepiece of the project, uniting all three parks.
Hollywood-themed Motiongate will have 27 attractions across four zones: DreamWorks, Sony Pictures, Smurfs Village and Studio Central, while Bollywood Parks will be home to 16 rides and an 800-seat Raj Mahal theatre for live shows. Legoland Dubai, operated by UK-based Merlin Entertainments, will feature 40 attractions.
According to Mr La France, 55 per cent of facility contracts have already been awarded, with the rest expected to be arranged by the end of 2014.
He added that once complete, Dubai Parks and Resorts expects the development to attract 5.5 million visitors during its first year of operation, helping the emirate achieve its goal of enticing 20 million tourists to its shores every year by 2020.