Classic cars cruise to Downtown Dubai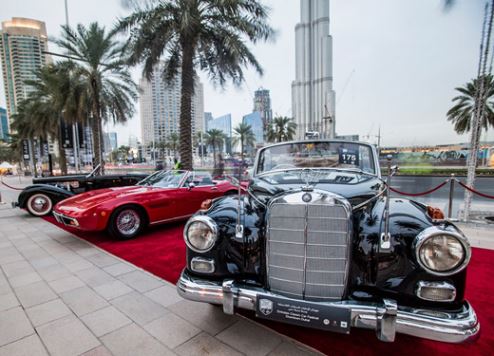 The eighth edition of the ever-popular Emirates Classic Car Festival returns to Downtown Dubai this weekend (24th-27th March).
The annual car festival, which showcases rare and exotic machinery, is fast becoming one of Dubai's most popular events, attracting classic car enthusiasts from across the Middle East and even further afield.
Organised by Emaar Properties and the Automobile and Touring Club of the UAE (ATCUAE), in collaboration with the UAE Ministry of Culture, Youth, & Community Development, the event also awards the best cars on show from among a selection of more than 300.
With vehicles on display representing multiple eras from the 1920s to the 1980s, there is something for everyone.
Previous years' highlights have included a 1923 supercharged Mercedes, a 1952 Jaguar XK120, the first post-war British-made car to achieve 120 miles per hour, and a 1980 Delorean DMC-12 (a model made famous in the Back to the Future film trilogy).
Some of the UAE's most respected and powerful families also regularly display their classic car collections.
Access to the festival is free to the public. Opening hours are 3pm-10pm daily.