Chinese tourists 'spending the most' in Dubai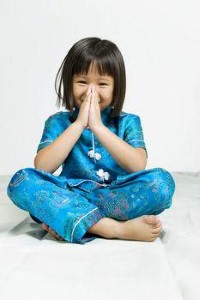 When travelling internationally, Chinese tourists are most likely to pay more for accommodation while staying in Dubai, according to new research from Hotels.com.
During 2013, Chinese travellers paid an average of $299.65 (£174.99), which is 2.7 per cent more than they pay in Honolulu and eight per cent more than New York, according to the survey.
The report - entitled 'Chinese International Travel Monitor 2014' - demonstrated that this group of tourists spent an average of $1,086 per day when on holiday, on top of the cost of accommodation. When analysed further, the survey revealed that 52 per cent of the sum is spent in retail, 18 per cent on tourist attractions and 14 per cent on food and drink.
Dubai came first in Hotels.com's rankings due to the amount spent, higher occupancy levels and the vast range of luxury hotels available in the emirate. The results of the survey suggested Chinese travellers prefer mid to up-market hotels, with 57 per cent opting for three or four star developments.
Commenting on the results, Abhiram Chowdhry, vice-president and Asia-Pacific managing director at Hotels.com, said: "The rising affluence of the growing middle class with higher disposable incomes, the upward trend in the numbers of repeat travelers, more relaxed visa conditions and improved local infrastructure are all dovetailing to expedite this growth."
The study complements the findings of a separate survey that suggests Dubai will be among the top three destinations for wealthy Chinese travellers during this year. The Hurun Report - produced by International Luxury Travel Market (ILTM) Asia and The Chinese Luxury Traveller 2014 - demonstrates that the emirate has moved up five places, from eighth to third, in one year.
Last year, Dubai experienced an influx of visitors coming from China, taking the total to 275,675 - up 11 per cent compared to 2012. These figures suggests that actively targeting Chinese tourists could be beneficial for the emirate, in particular its hotel and retail sectors.
Issam Kazim, chief executive officer of the Dubai Corporation for Tourism and Commerce Marketing, recognises the potential in the market and said efforts are being made to attract more Chinese tourists to Dubai.