Chinese tourists flock to Dubai, and it's just the start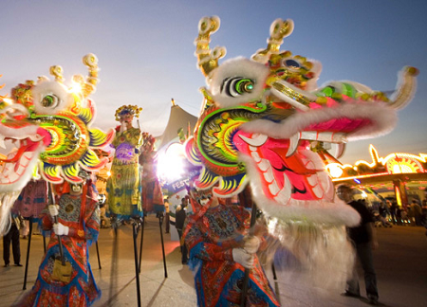 Dubai witnessed a 25 percent increase in tourism arrivals from China in the first six months of 2015, with the Republic shooting up the table of top tourism source markets for the emirate.
More than 300,000 tourists arrived from China in H1, according to Issam Kazim, chief executive of Dubai's Department of Tourism and Commerce Marketing (DTCM), who said the emirate has been focusing its promotional efforts on this high-growth market.
The DTCM recently organised four mobile exhibitions in China's 10 largest cities to familiarise prospective Chinese tourists with Dubai's tourist attractions as well as its entertainment and leisure options.
Dubai has already devised a plan to generate at least US$5 billion from the amusement park industry by 2020 and China is one of the top markets being targeted to help achieve this goal, Kazim said.
The potential to drive more business and leisure arrivals from China to the UAE is strong given recent efforts to promote friendly bilateral relations between the two countries.
Abu Dhabi's Crown Prince and Deputy Supreme Commander of the Armed Forces, Sheikh Mohamed bin Zayed Al Nahyan, made clear his intention to reinstate the ancient Silk Road trading route connecting the Middle East with Asia when he visited China's President Xi Jinping last week.
In a statement, Sheikh Mohamed said that strengthening relations with China was a key strategic aim of the UAE.
China is already one of the UAE's largest trading partners with two-way trade exceeding $55 billion in the 10-year period from 2004 to 2014.
The goal is to not only re-establish the Silk Road for commercial reasons, but also to promote common understanding and develop economic, social and cultural links.