Chile confirms participation at Expo 2020 Dubai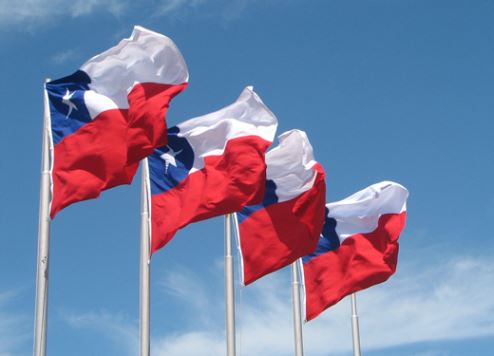 Chile has announced it will take part in Expo 2020 Dubai, the first World Expo to be held in the Middle East, Africa and South Asia (MEASA) region.
The Latin American nation was lured by the event's overall theme, 'Connecting Minds, Creating the Future', providing participants with a platform to foster creativity, innovation and collaboration. It will also give many millions of visitors a glimpse into the future, guided by Expo's three interwoven themes: Opportunity, Mobility and Sustainability.
This will be the ideal platform for Chile – a country with great natural and human potential – as it looks to demonstrate how it is working to include environmentally sustainable production processes across a number of economic sectors. 
Examples include the increased cultivation of organic foods, care and management of the oceans, and the use of non-conventional renewable energy sources, which now account for 17 percent of Chile's energy grid and are expected to reach 70 percent by 2050.
"Innovation and the environment are at the heart of World Expos, which is why we are delighted to welcome Chile as the latest nation to formally announce its participation at Expo 2020 Dubai," said Manal AlBayat, senior vice president, business development and integration at Expo 2020 Dubai.
"We look forward to working with Chilean firms and officials in these areas as we travel together on the journey to Expo 2020 Dubai and beyond."
Chile announced its participation at Expo 2020 Dubai following an official visit by a delegation from the UAE's Ministry of Foreign Affairs and International Cooperation and Expo 2020 Dubai.
Alejandro Buvinic, director, ProChile, said: "Expo 2020 Dubai will be an unmissable opportunity for Chile to showcase to a global audience the hard work we have undertaken to improve production processes in every area of our economy, including the export service sector.
"Our country is a natural laboratory for new-tech and green business initiatives and has developed the ideal conditions for future clean energy to lead the fight against climate change in the region. These will be among the concepts that Chile will present at Expo Dubai 2020."
Chile joins more than 120 countries from around the world that have made a commitment to take part in Expo 2020 Dubai, which opens on 20 October 2020 and closes six months later, on 10 April 2021. 
More than 200 participants including nations, multilateral organisations, corporations and educational institutions are expected to take part, with further national participation announcements expected in the coming months.