Chicago performing in Dubai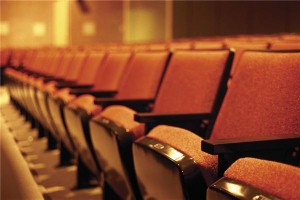 Long-running musical performance Chicago is in Dubai.
It is running from today (December 19th) until January 3rd at the Sheikh Rashid Hall of World Trade Centre (DWTC). Tickets start at AED 245 (£40) and go up to AED 2,295 for the more luxurious seats.
The play was last in the emirate seven years ago, so it is a welcome return after its a long absence.
Speaking to the National, Marcela Trevisan of Yak Events, the organisers behind the production, said the production involves 40 crew and cast members from the US.
She said: 'It is the same Tony Award-winning production with the music and choreography that audiences worldwide are familiar with.'
Chicago is perhaps one of the most well known Broadway performances, in part due to its distinctive 1920s style or setting, and is a musical based on a previous play, as well as being adapted into an Oscar-winning film in 2012. Since its iteration, various celebrities and talented actors have appeared in the production, which always proves popular with audiences.
It is also the third longest running Broadway show since its revival in 1996, only losing out to Cats (1982-2000) and The Phantom of the Opera (1988 and still performing).
DWTC's hall can seat 5,000 people and, if this performance proves successful, could see many more big Broadway names heading to Dubai.
The theatre is not one of Dubai's most well known areas, but forms part of the strong, broader arts and culture on display - something that can certainly attract a number of cultural tourists.
For instance, this month also features a solo display, entitled 'Approaching Entropy', by renown conceptual artist Hassan Sharif at the Gallery Isabelle Van Den Eynde until January 2nd.
Explaining the concept behind the artist's latest work, gallery director Barrak Alzaid said: 'While objects are constructed via impulse and improvisation, semi-systems are strictly ordered. In this show we invite the audience to consider how these two seemingly opposed methodologies can exist within the same philosophical approach to art.'