Celebrate Ramadan in Dubai this summer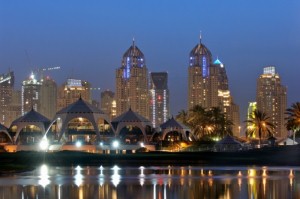 The second stage of the Summer is Dubai campaign from the Dubai Festival and Retail Establishment has been launched, with its aim to celebrate Islamic values, history and culture during the holy month of Ramadan.
Ramadan in Dubai is taking place throughout July and is transforming many parts of the city into cultural attractions, showcasing the best the emirate has to offer in terms of hospitality, spirituality and tradition.
One of the main events of the festival will be the Dubai International Holy Quran Award - it will feature a series of lectures taking place throughout the month and will also see the bestowing of an annual award for memorisation of the Islamic holy text.
Dubai Sports World will also be hosting the largest ever indoor sports festival at Dubai World Trade Centre. Open to visitors of all ages and levels of skill and fitness, the event aims to offer an unrivalled sporting experience for guests and will be running until August 21st.
Meanwhile, the centre will also see the extended opening of the region's largest indoor family 'edutainment' complex Modhesh World during the month of Ramadan. Its doors will be open daily from 12:00 to midnight local time each day except Fridays, when it will open from 17:00 to midnight.
Visitors to more than 6,000 retail outlets across the emirate are also in for a treat during Ramadan in Dubai, with attractive discounts of up to 75 per cent off regular prices being offered by some vendors.
In addition, shoppers spending more than Dhs 200 during their visit will be automatically entered into the Summer is Dubai Eid promotion, giving them a chance to win one million dirhams-worth of gold and one million dirhams in scratch and win vouchers.
With all these wonderful attractions taking place over the coming weeks, now is really a great time to visit Dubai, be it on a fact-finding mission for those keen to purchase property in the emirate or for families and individuals simply looking to have a good time.