Capital gains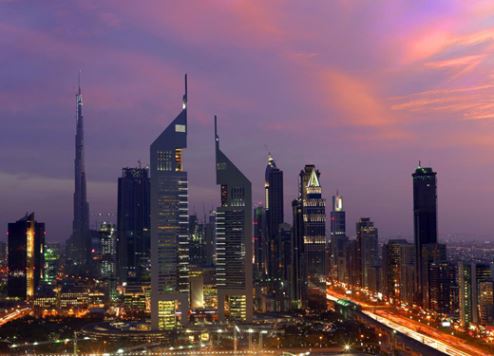 There's never been a better time to invest in Dubai, say industry heavyweights heading to this month's Cityscape Global Conference
Real estate and property development experts gathering at this month's Cityscape Global Conference in Dubai will be revealing why there has never been a better time to invest in Dubai.
One of the top industry heavyweights driving this discussion will be Robert Welanetz, CEO of Majid Al Futtaim – Properties, the UAE-based developer of shopping malls, hotels and mixed used living communities.
He believes that Dubai's position as a world-class business and investment hub is poised to deliver a real estate revival.
"We expect the 'soft' retail market will continue through the end of 2016 and will start to rebound in late 2017 driven by continued large scale investments in tourism and retail infrastructure in Dubai, plus increased diversification initiatives from the government," he says, speaking ahead of Cityscape Global, which takes place at the Dubai World Trade Centre (DWTC) from 6 to 8 September, 2016.
"Expo 2020 Dubai is expected to impact the rate of job creation, which will positively impact both sales and retail markets in the long term across the UAE. Looking around the region, we also expect countries with the largest populations to witness growth, primarily to meet the needs of their maturing populations."
Sending a clear message to investors looking closely at the Dubai market, he adds: "We strongly believe in the long-term growth prospects of Dubai and the UAE. Dubai's real estate market is characterised by strong fundamentals, making it the most preferred investment destination in the Middle East."
Welanetz is one of the panelists taking part in the Cityscape Global Conference, which was staged on 5 September, ahead of the three-day Cityscape exhibition.
He will discuss with delegates how Dubai has solidified its position as a Middle East investment magnet, stressing that this will continue to strengthen as the market matures and more investment grade assets materialise. 
"Dubai's attraction stems from its ability to offer a world-class business environment and infrastructure that is unmatched anywhere else in the Middle East," he continues.
"The lifestyle available in Dubai through second home ownership is also a significant attraction for Middle East investors. Moreover, Dubai has become a world leader in pioneering new concepts and high end retail, hospitality and residential developments."
The one-day Cityscape Global conference will also include a keynote presentation on 'The World of Alternate Investments', delivered by Craig Plumb, head of research at JLL MENA, as well an exclusive talk from leading futurist Rohit Talwar on 'The Disruptive Futures Reshaping the Property Sector'.
Plumb also believes the Dubai residential market offers "good long-term growth opportunities" and highlights a number of "encouraging trends" that will contribute to the performance of the real estate sector in the future.
"These include the continued diversification and open nature of the Dubai economy, high levels of government investment in creating an attractive city in which people want to live and work and measures to improve the transparency of the real estate sector," he says.
Property business analysis firm REIDIN says the GCC continues to be deemed a "safe haven" for investors – a sentiment echoed by Ventures Onsite MENA, which in its GCC Real Estate Market report for Cityscape Global, notes that mega events such as Dubai Expo 2020 and Qatar's FIFA World Cup 2022 will accelerate the industry's growth over the next four years.
"The Expo 2020 has led to a flurry of development across the city and created thousands of new jobs, attracting expat talent and helping the real estate sector with heightened demand. The growing population is another factor for the city's thriving realty market," says the report.
The GCC's real estate market is one of the fastest growing globally and is resilient to oil price fluctuations, with the UAE and Qatar remaining sector leaders, Ventures Onsite MENA adds.
Cluttons' 2016 Middle East Private Capital Survey, in partnership with YouGov, reveals that 63 percent of GCC High Net Worth Individuals (HNWI) plan to invest in their preferred real estate locations during 2016.
Of those surveyed, 27 percent identified Dubai in their top three destinations within the GCC; while 21 percent chose Abu Dhabi and 8 percent selected Sharjah.
The 15th edition of Cityscape Global, which is expected to cover some 41,000 square metres of exhibition space, is supported by the Dubai Land Department and several industry sponsors.