Canada 'backs' Dubai for Expo 2020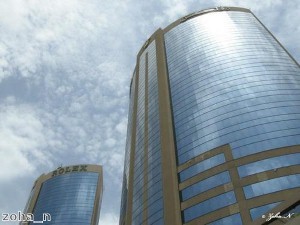 Canada has joined the growing number of voices supporting Dubai in its bid to host Expo 2020.
It comes shortly after the British prime minister David Cameron expressed his own support for the emirate as it awaits the final decision by the Bureau of International Exhibition on November 27th.
If successful, the sheikhdom will be the first location in the Middle East to host the event and this will bring plenty of benefits to the city. The added influx of visitors would add revenue to the tourism and hotel sector, as well as showcasing the region's potential for international business.
Canadian foreign affairs minister John Baird said: 'Canada believes it is time for the Middle East to host [Expo 2020] at a time of such hope and challenge in the region, and Dubai is best placed to bring together the most diverse group of peoples from around the world, to share ideas, aspirations and concrete solutions for the future.'
Other important figures to back Dubai include London Olympic chairman Sir John Armitage, chief executive officer for the Mena Communications Group Joseph Ghossoub and former US president Bill Clinton.
Canada's minister for international trade Ed Fast said the country was committed to building further links with Dubai, providing business opportunities for both, while UAE's minister of economy Sultan Al Mansouri said the region had strengthened its relations with Canada in recent years.
Over 100 Canadian companies are based in the UAE with around 40,000 people from the country living in the area as well. Similar sentiments were shared by David Cameron, who said Dubai was home to approximately 100,000 Britons, adding thousands more also frequent the emirate for work or holidays.
This international appeal is one of the highlights of Dubai and may help it win the bid, especially since its strong relations with both Canada and the UK have led to this public display of support.