BuyMyPlayer website launches in Dubai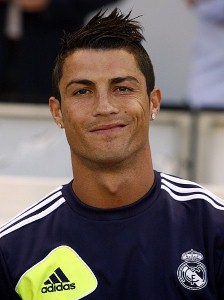 A unique online platform that allows football fans all over the world to help fund major football transfers has been launched in Dubai.
The BuyMyPlayer website was officially unveiled at an event held at the Armani Hotel in the Burj Khalifa, where former Real Madrid star Michel Salgado and Arsenal right-back Bacary Sagna were in attendance.
Essentially, the site gives fans a chance to pledge money to their football clubs, which can then be used to finance a transfer swoop.
Once so many bids have been made, the website will approach the club in question to inform them of the funds that have been offered. Should the deal go through, the money will be taken from people via PayPal.
Faisal Belhoul, chairman of BuyMyPlayer, said the scheme will help teams that might otherwise struggle to afford certain players.
'This is the first time that a fan funding initiative allows football fans to show their support in making their clubs more successful in a way which also complements their clubs,' he remarked.
Meanwhile, ex-Spanish international Salgado - who now lives in Dubai - hailed the project as 'revolutionary' and said he was proud to be part of it from the very start.
'This is the first time football fans are truly involved in the transfer process for players to the clubs they have been loyal to since they were kids,' he commented.
Footballers are now changing hands for astronomical sums of money and some clubs simply cannot compete with the best supported teams in Europe.
As things stand, Cristiano Ronaldo's move from Manchester United to Real Madrid in 2009 remains the most expensive transfer in history, with the fee believed to be in the region of £80 million.
While it remains to be seen whether this record will be broken in this transfer window, there have already been some big-money moves this summer, with Atletico Madrid's Radamel Falcao's £50 million move to Monaco being the most eye-catching deal thus far.