Busy days ahead for Dubai hotel owners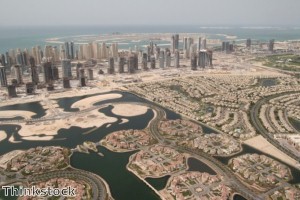 Property investors who have previously snapped up hotels in exclusive parts of Dubai are currently rubbing their hands with glee.
The Eid al-Fitr celebrations are expected to get underway today (August 8th) and thousands of tourists are set to pile into the emirate over the coming days.
As such, hoteliers are predicting their room occupancy rates to soar and the religious occasion could prove to be an extremely lucrative time for accommodation owners. Eid is an important period in the Islamic calendar, as Muslims are able to break their daytime fast and many choose to do so in the UAE.
This is hardly surprising given the plethora of fine restaurants, shops and superb entertainment on offer across the city.
Speaking to Gulf News, general manager of Ramada Downtown Dubai Wael Al Behi explained why the sheikhdom is such a popular destination at this time of year.
'Most of the hotels are [already] witnessing high occupancy. UAE and Dubai are very attractive because of its diversified products and offerings, [namely] top-class hotels, shopping malls, restaurants and infrastructure,' Al Behi remarked.
The Ramada is looking to achieve occupancy rates between 85 per cent and 90 per cent during the Eid celebrations and the lion's share of its guests will come from Saudi Arabia, Kuwait, Qatar and other parts of the Middle East.
Al Behi suggested the hotel had been performing well anyway, with three-quarters of the building's rooms being filled on a regular basis. This is very much the case for many of Dubai's high-end resorts, as the number of people visiting the emirate is rising all year round.
One company that is looking to increase its presence in Dubai is the Wyndham Hotel Group, which will operate the TFG Marina Hotel once it is up and running.
This is not the only project that TFG is currently working on, as it is also planning to launch the Sky Central Hotel. Suffice to say the firm certainly recognises the immense potential of Dubai's growing hospitality sector.