​Business travellers flocking to the UAE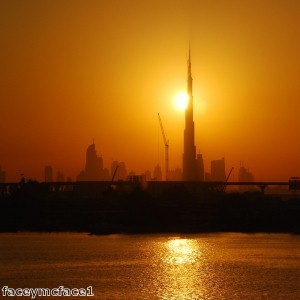 ​The business tourism sector in the UAE is enjoying an increase in activity as a growing number of companies around the world choose to send their employees to the country on assignments.

According to Gulf News, industry sources say it has become something of a hotspot for business travel activity, with foreign workers heading there for both short and long-term projects.

This is helping to boost the UAE's reputation as a global economic hub and could have knock-on benefits for the country's hospitality industry as demand for hotels increases.

Olivier Meier, senior mobility consultant at Mercer, told the news provider that enterprises across all industry sectors, including finance, energy and construction, are seeing the UAE as a priority destination when setting up new offices, forging new trade relationships or seeking new talent.

'We obviously see a recent surge in the engineering and construction sectors due to the growing demands for the country in terms of continuous effort to improve the infrastructure,' he remarked.

Two years ago Mercer ranked the UAE at number seven in a list of the top destinations for multinational companies seeking to expand into new territories.

'This attests to the strategic position of the UAE as an economic hub for many multinational organisations,' Nuno Gomes, Mercer's principal information solutions leader for the Middle East, stated.

Of course while the country offers up some huge opportunities for businesses, there are also some great benefits to the employees themselves when they are posted on assignments to the UAE.

Some may see their project as a chance to experience new cultures, learn new things and develop their professional skills while also enjoying the country's high quality of life.

Dubai is one part of the UAE that is trying hard to capitalise on the growth of business travel to the country by bolstering its conferences, meetings and exhibitions offerings.

The Department of Tourism and Commerce Marketing plans to attract 20 million visitors a year to Dubai by 2020, up from the current ten million, with business travellers representing a large proportion of this.