Business start-ups flock to Dubai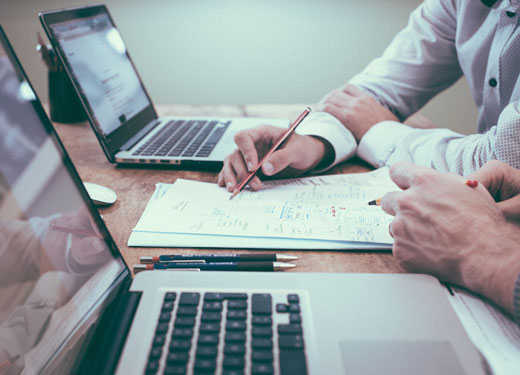 Dubai's reputation for innovation and business-friendly environment are proving a magnet for start-ups from around the world
Growth in Dubai's private sector has continued unabated in 2019, with the latest figures from the Dubai Department of Economic Development (DED) revealing more than 2,200 new trade licences were issued to start-up companies in February alone.
This remarkable result represented a 37% rise in new registrations compared to February 2018.
Major industries to benefit from the influx of new business included the city's real estate, building, hospitality and construction sectors, the DED revealed.
In positive news for the city's job market, more than 8,500 new employment vacancies were listed in February by these new businesses.
Furthermore, the DED revealed it had processed 25,269 business registration and licensing transactions in February, marking a 27% increase on the number processed in February 2018.
In a statement, the DED said the positive data reflected "[the] economic realities in Dubai."
In October last year, the DED revealed Dubai's total workforce had exceeded 5 million for the first time, and that 60,000 new jobs had been created in the 12 months to June 2018, the majority of which were created in the construction, real estate and manufacturing sectors. 
Overall, Dubai's construction sector employs more than 1.7 million, followed by the services sector, which accounts for 1.1 million workers. The city's real estate sector was found to employ 604,000 workers.
The DED data follows a period of sustained growth in Dubai's economy. The recently published 'Dubai Economic Report 2018' revealed that the city's real estate and tourism sectors were primary drivers behind Dubai's GDP growth, with both sectors expanding by 8% and 7.3% respectively during 2017. By way of comparison, the tourism sector grew just 2.5% in 2016.
Meanwhile, Dubai SME, the government dedicated to fostering growth in the city's small- to medium-business sector, revealed it had provided mentoring and other support to more than 4,200 Emirati entrepreneurs in 2018, as well as a package of incentives valued at more than $27 million.
The number of entrepreneurs provided direct support by the organisation represented a 32% increase compared to 2017, while the monetary value of the incentives provided was up 63% compared to a year prior. Furthermore, it revealed that it had directly supported the establishment of 1,175 Emirati enterprises last year.
Dubai SME also revealed the number of entrepreneurs that enrolled in training and development programmes provided by the organisation rose 163% year-on-year in 2018 to reach a total of 5,767.
Commenting on the results, Abdul Baset Al Janahi, CEO of Dubai SME said: "Since its inception in 2002, Dubai SME has pursued a clear strategy towards translating the directives of His Highness Sheikh Mohammed bin Rashid Al Maktoum, UAE Vice President and Prime Minister and Ruler of Dubai, to enable the citizen to be part of the economic development process and a true patron of the State. True to this spirit we strive to support entrepreneurship and develop the SME sector in Dubai, which is the backbone of the emirate's economy."
Al Janahi revealed the Mohammed Bin Rashid Fund (MBRF), which is the financial arm of Dubai SME, provided direct financial assistance worth a total of AED14 million ($3.8 million) to 18 entrepreneurial projects in 2018, representing an increase of 147% compared to 2017.
"Dubai SME has progressively expanded the scope of its services and facilities to the wider GCC and regional markets while paying special attention to promoting the spirit of innovation and talent in the industry and among various age groups through training and development programmes as well as financial and advisory support to entrepreneurial ideas and projects," he added.