Business confidence up 18.9 points in Q3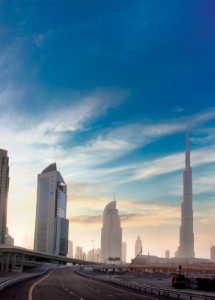 The Business Confidence Index (BCI) increased by 18.9 points in Dubai during the third quarter of this year.
Compiled by the emirate's Department for Economic Development (DED), the BCI reached 141.6 points in the three-month period, improving on 122.7 points from Q2 last year.
The outlook for the final quarter of the year has grown in positivity, with 58 per cent of the index's participants anticipating an improvement, compared to 40 per cent in the previous quarter.
DED's director general Sami Al Qamzi said: 'Apparently, businesses are willing to spend on growth and expansion, with economic activity across traditional non-oil sectors such as tourism and logistics bound to rise and recovery across other critical sectors such as construction gaining pace. This optimism and upward momentum will further create opportunities and new demand.'
These findings compliment a similar report from HSBC and Markit. Their purchasing managers' index (PMI) for the UAE found performance in the construction, manufacturing, services and retail sectors rose to 58.1 in November, from October's 56.3.
Any figure above 50 marks growth in the PMI and last month was the highest result since the index launched in August 2009. New orders also reached a record high at 66.9, while export orders went up to 59.3.
DED's study found many firms are now forecasting growth in sales volumes and profit, with businesses adding additional capacity over the next year. It found 60 per cent are looking to upgrade their technology, compared to 53 per cent in Q2, updating their operations to meet Dubai's modern standards.
The vast majority (95) of firms are now expecting either an increase in sales volumes, or no change, during Q4 when compared to 83 per cent in Q3.
Between DED's BCI and the PMI from Markit and HSBC, a clear trend for success can be seen and, while the latter focuses on the UAE as a whole, DED's findings show a large part of this is taking place in the sheikhdom.