Business confidence rises ahead of Expo 2020 Dubai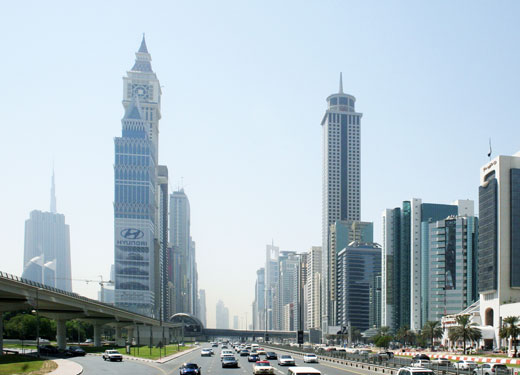 A new global business survey published by HSBC has revealed firms based in the UAE are among the most confident looking forward to 2020 and beyond.
The HSBC 'Navigator: Now, next and how' report surveyed more than 9,000 companies in 35 countries.
It revealed that 83% of UAE-based businesses anticipate sales to improve over the next 12 months, largely as a result of Expo 2020 Dubai.
The mega-event, which will be the first world expo staged in the Middle East, is expected to attract 25 million visitors over its six-month duration from October 2020 to April 2021. More than 70% of these visitors are expected to travel from overseas for the event.
More than 90% of surveyed businesses in the UAE were also confident Expo 2020 would also help them secure new international trade opportunities.
"The UAE's significant diversification efforts has meant that the country is increasingly viewed as an innovative hub for trade — benefiting both domestic and international businesses. Vision 2021 combined with Expo's international reach and connectivity are driving opportunities for export minded companies," commented Mike Davis, Head of Commercial Banking, HSBC UAE.
Commenting on the importance of Expo to Dubai's long-term economic development, Najeeb Mohammed Al-Ali, Executive Director, Expo 2020 Dubai Bureau, said: "Staging such a large-scale, global event is an unparalleled opportunity to showcase our dynamism and hospitality and highlight our strong vision of the future as we carry this innovative and collaborative spirit forward for generations to come… By stimulating travel and tourism, supporting economic diversification and leaving a sustainable economic legacy, it will cement the UAE's position as the leading destination for business, leisure and investment in the region and beyond."