Business activity booms in Dubai in February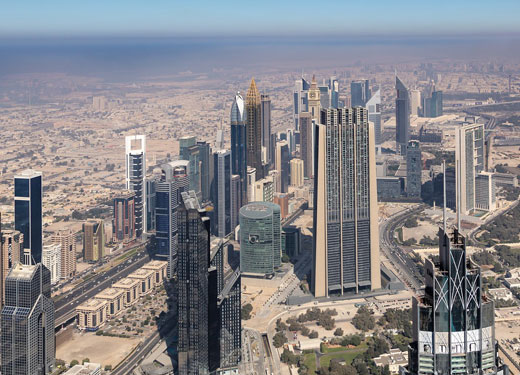 Business activity in Dubai rose at its fastest pace in nine months in February, according to the latest Emirates NBD Dubai Economy Tracker.
The report, which surveys non-oil private sector activity in Dubai's economy, also revealed that the rate of new business in the city increased at a pace that surpassed the overall average for 2018.
Dubai's wholesale and retail sector reported the strongest rate of growth among all industries during the month, with its indexed figure reaching an eight-month high of 58.1. The second-fastest growing sector of the economy was travel and tourism, which reached a nine-month high and near-record pace of 56.8.
The third-placed construction sector also reported a comparatively strong performance, with its indexed figure rising to 54.0 overall.
According to Emirates NBD, a figure in excess of 50.0 demonstrates growth in a particular sector.
The survey found that the majority of non-oil private sector companies in Dubai were confident about generating new business opportunities in the coming 12 months.
The result follows a period of strong growth for Dubai's non-oil private sector, despite broader pressures negatively impacting other economies in the region.
Last October, business optimism in Dubai reached its highest level since 2012, according to the Emirates NBD report.
"Firms in Dubai were the most optimistic than they have been since at least 2012, with nearly 77 percent of respondents expecting their output to be higher in a year's time," Khatija Haque, the head of Middle East and North Africa research at Emirates NBD, commented in November following the publication of the October survey.