Burj Khalifa named world's best attraction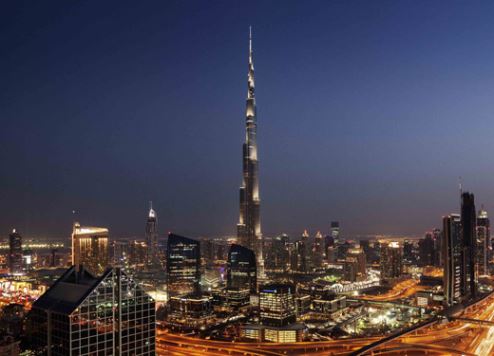 Dubai icon the Burj Khalifa has been voted the world's best attraction for 2015 by international online ticket sales specialist Attractiontix.
The world's tallest building, which reaches 828 metres into the sky, is recognised by the website for its observation deck, 'At the Top', which is located 555 metres above terra firma on the 148th floor and provides visitors with panoramic 360-degree views of the city.
'At the Top' was also hailed one of the world's most romantic attractions by Attractiontix.
Burj Khalifa's restaurant At.mosphere, known for its afternoon tea, was another selling point highlighted by the company.
The Dubai landmark proved more popular than established global icons such as the Eiffel Tower in Paris and New York's Empire State Building.
Attractiontix said the winners of its 2015 Worldwide Attractions Awards were decided by thousands of voters from around the world.
The Burj Khalifa holds the Guinness World Record for the tallest building, the tallest man-made structure on land, and the highest restaurant from ground level (At.mosphere).
It has also become one of the world's most sought-after New Year's Eve attractions due to the magnificent fireworks display that illuminates the building and the surrounding Dubai Downtown district.
Evidence of the the tower's growing global prowess was recently unveiled in the form of a lipstick sculpture at London's Heathrow airport.
The 'Beauty Burj' was created by world-famous micro sculptor Hedley Wiggan in celebration of the airport's first International Lipstick Colours of the Year report, which showcased the most prevalent lipstick shades from around the world.
The figurine was also made in recognition that Dubai is one of the most visited destinations from Heathrow.
Big Ben, the Eiffel Tower and the Statue of Liberty were also featured lipstick sculptures.