Burj Al Arab named 'don't miss' attraction by TripAdvisor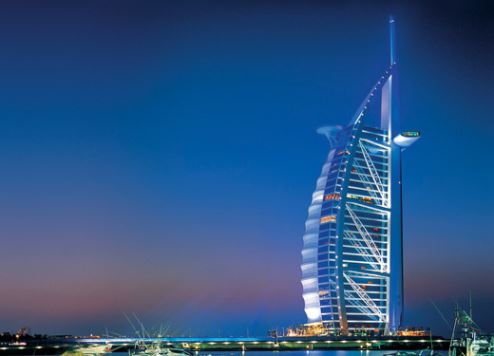 Dubai's iconic seven-star hotel, the Burj Al Arab, has been named a 'don't miss' attraction by TripAdvisor.
The accolade for the luxury property came as the review website ranked Dubai 13th on its list of must-see global destinations, featuring alongside the likes of Lisbon in Portugal and St Petersburg in Russia. London ranked first on the list.
Along with its ranking, the website lists the three 'don't miss' attractions in Dubai as the Burj Al Arab, Dubai Fountains and Sheikh Mohammed Centre for Cultural Understanding.
It's not the first time Dubai and its vast range of world-class attractions have caught the attention of TripAdvisor users.
Last year the city was named among the 10 most expensive destinations in the world. It was ranked ninth on the list but was cheaper than Zurich, New York, London and Punta Cana in the Dominican Republic, which were named the top four priciest destinations in the world respectively.
In addition, Aquaventure was voted the best waterpark in the Middle East and the fifth best in the world, according to TripAdvisor Travellers' Choice Waterparks Awards.
Located at the Atlantis hotel on Palm Jumeirah, Aquaventure houses the world's largest diameter slide.
The park itself covers an area of 17 hectares and is situated on the peak of the Palm Jumeirah's crescent.
Dubai's Wild Wadi water park, operated by Jumeirah Group, a strategic partner of The First Group, also made the list.
Another Dubai icon, Burj Khalifa, the world's tallest building at more than 830 metres, has also attracted its fair share of accolades.
Late last year, the tower ranked first on a list of top global tourist attractions for taking selfies by UK-based attractions booking site Attractiontix.
The firm analysed 219 million Instagram posts between October 2010 and January 2015 to come up with the list, with only the Eiffel Tower in Paris and Disneyland Florida recording more photos from visitors posted on social media.