Burj Al Arab and Google launch innovative virtual hotel tour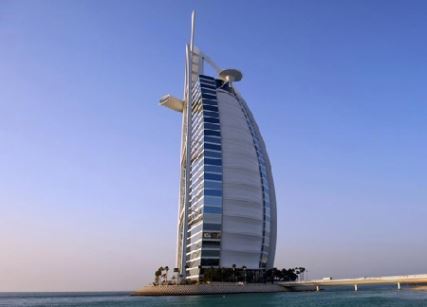 Travellers around the world can now experience the AED80,000(US$21,800)-a-night Royal Suite at Dubai's seven-star Burj Al Arab, thanks to a new 360-degree interactive virtual tour feature introduced by Google, branded 'Jumeirah Inside'.
At the click of a button, would-be guests are whisked 27 floors up the iconic sail-shaped building and inside the opulent suite as part of a full hotel tour launched by the Internet giant in partnership with Burj Al Arab operator, Jumeirah Group.
From lobby to helipad – and everywhere in between – guests and web users can see for themselves the property's lavish décor and key features in their full glory while clicking on hotspots that unlock facts about the hotel.
Photographs and new footage of one of the world's most famous hotels are also featured in an initiative hailed a "first for the hospitality sector" by Jumeirah's vice president of brand, digital and loyalty, Ross McAuley.
"Guests have been able to view video content of the hotel on YouTube, but not in an interactive way like this," he said. "People can now take a virtual tour, walk through the lobby and look around. The hotel is an icon of Dubai and the experience can show the viewer every aspect."
Jumeirah Inside has been developed in partnership with creative designers at Google. The service works across desktop, tablet and mobile devices, and is available in five languages.
"We wanted to take people inside the hotel, to jump in the pool and visit the restaurants," Mr McAuley said.
Online visitors and guests can share their experience of the website on social media from any room in the hotel. The website is brought to life by the 360-degree video, 3D sound and playful interactions. Online visitors can also complete the practical tasks you would expect of a hotel website, such as booking a room or making special requests ahead of a stay.
If this venture is successful, a similar platform could be rolled out to other Jumeirah Group hotels around the world.
Google's industry manager for emerging travel, Ali Hashmi, said the virtual tour was "not a gimmick", but a "comprehensive immersive 360-degree experience".
"Other hotels are likely to follow suit here but we believe this platform with the Burj Al Arab sets the standard," he added.
To take a virtual tour of the hotel, click here.