Brits are 'third-biggest buyers of Dubai property'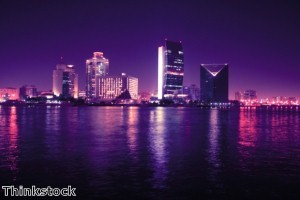 Over 19,000 Britons have invested in property in Dubai, spending £1.6 billion in 2014 alone, according to official statistics.
Data from the Dubai Land Department (DLD) reveals that people from the UK are only beaten by Indians and Pakistanis, putting them in the top three for investment in the emirate's property market.
To capitalise on this interest, the DLD is holding a property show in Britain's capital - from February 27th to March 1st - at the London Olympia.
Since 2002, foreign buyers have also been allowed to purchase property with freehold rights, meaning that once they buy a home, they own the building and the land it stands on outright.
Mr Jaiswal also believes that the planned infrastructure improvement that Dubai has set in place for the World Expo 2020, and the event itself, make the emirate an attractive destination for investors.
"We're hoping to attract people to the show who are curious about Dubai and want to know more. They'll be able to get an idea of what's on offer and talk to developers," he told the newspaper.
The 42-year-old swapped Milton Keynes for Dubai almost a decade ago, changing from life as an IT consultant to a property investor. He said that over the years, he's seen a lot of British expats buy property in the emirate, because of its rules and perfect location.
"It's a tax-free jurisdiction and one of the few places in the world where you can buy freehold land. Anybody can buy property here in certain areas," Mr Jaiswal added.
What's more, an investor does not need to live in Dubai in order to purchase property, as the UAE government has a six-month property holders visa, allowing investors to live wherever, while still making money from their purchase.