British tourists to Dubai set to reach 1 million by 2016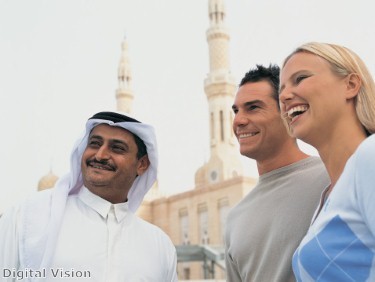 The popularity of Dubai as a holiday destination for British tourists is likely to see the number visiting on an annual basis top one million by 2016, according to new predictions released this week.
Dubai's Department of Tourism and Commerce Marketing (DTCM) said that the improvement of the emirate in the eyes of British holidaymakers as a strong destination for leisure travel is the biggest factor at play.
It said that its predictions are roughly based on what we've seen over the course of the past few years, with the volume of Brits heading to Dubai climbing in each of the last three years.
DTCM figures show that in 2012, the number of British visitors to Dubai hotels was at 687,000. In 2013, this climbed by an impressive ten per cent to end the year at 759,000. And 2014 was even more impressive, with the statistics released showing that the year witnessed growth of 11 per cent to welcome 845,000 UK hotel guests.
The tourism organisation said that should this three-year trend continue, Dubai will see its number of UK hotel guests top one million by the end of next year.
Steen Jakobsen, director of Dubai Business Events (DBE), said that the destination has enjoyed real popularity in recent years for both business and leisure visitors, and that this is likely to continue as it expands its offerings and gives people more to see and do when they visit.
He added: "Dubai's proximity to the UK also makes it a convenient destination for visitors seeking warm weather and world-class experiences, a point underscored by the UK being the number one European source market for visitors to Dubai, and third internationally after Saudi Arabia and India.
"The UK market is an important one for Dubai when it comes to targeting decision-makers behind international business events and as such exhibiting at The Meetings Show helps us reach a key market, while also introducing Dubai as a global business events hub to European and UK audiences."