British government opens new Dubai SME centre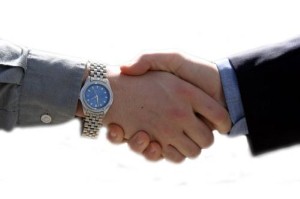 The UK government has announced plans to open a new centre to help small and medium-sized enterprises (SMEs.)
Scheduled to be opened in April, the initiative is aimed at helping British businesses start up in the region. It will be located at Dubai's Department for Economic Development and officials state companies can benefit from an enhanced knowledge of the local market. In addition, firms will be provided with office space and specialised facilities.
The announcement was made by the UK's trade and investment minister Lord Ian Livingstone, as part of his Arabian tour designed to promote Britain's luxury, retail and design companies. He commented: 'The UK-Dubai business centre is going to act as a place where small companies can set up and be incubated.'
British companies will be given the opportunity to work with local organisations to establish a presence in the market, before hopefully achieving wider global success. The centre will play host to around 40 firms, with a second facility due to be opened in Abu Dhabi later in the year.
Meanwhile, UK luxury store Fortnum and Mason has announced plans to open a standalone outlet in the downtown district of Dubai, covering 9,000 sq ft over three floors. It will comprise of a candle emporium, ice cream parlour and a large selection of teas. The company stated it already enjoyed a successful relationship with a substantial number of clients across the Gulf, meaning this was the ideal place to expand into.
The British government claimed it intended to invest around £8 million over the next three to five years. This is aimed at promoting UK businesses throughout the world and create more centres, like the one in Dubai, in over 40 different countries. It already has one such building in India.
Bilateral trade between Britain and the UAE is expected to reach £12 billion by 2015. Results showed in 2012, the figure stood at £10.6 billion - an increase of 9.3 per cent against the previous year. Statistics for 2013 have not yet been released.