British builder wins Dubai Mall extension contract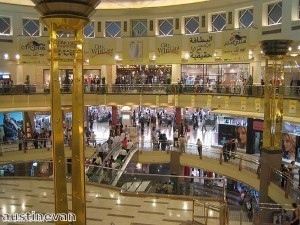 UK-based builder Balfour Beatty has won the contract to extend the Dubai Mall.
The announcement comes six years after it completed the original construction of the shopping centre. It will see the firm develop a new fashion avenue between the existing structure and the world's tallest tower, the Burj Khalifa.
At its peak, the project will employ around 2,000 people throughout the local area and it is estimated work will be completed by early 2016. The extension will see capacity at the mall increase to over 100 million visitors each year.
The contract was awarded to the construction company's Dubai-based joint venture Dutco Balfour Beatty. It is expected to be worth around AED 1.4 billion (£214 million).'
Chief executive officer Andrew McNaughton commented: 'The Middle East is a growth region for the group and we are very please to continue the development of downtown Dubai which builds on the original construction of the Dubai Mall.
In addition, the company will also provide additional access bridges and car parking facilities. It stated it would be working in collaboration with both new and existing tenants.
Balfour Beatty will be supported on the project by BKGulf, which has been chosen to supply mechanical and electrical services. It will also produce the vast majority of its components at its own in-house fabrication facility, which is expected to reduce costs and improve safety in the heavily built-up area surrounding the work site.
Meanwhile, the mall, the largest of its kind in the world, welcomed over 75 million visitors to the site last year. This helped drive a 26 per cent increase in sales throughout the centre's 1,200 retail outlets. Footfall also rose by 15 per cent during 2013, when compared to the previous 12 months. In addition, the average number of people to visit each month totalled 6.25 million.