Booking-only taxis launching in Dubai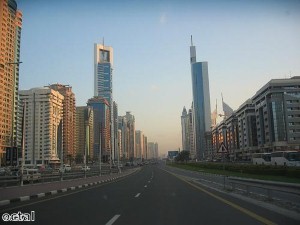 A new fleet of 155 cabs will be available in Dubai from Friday (November 1st) for people who specifically book them.
Dubai's Roads and Transport Authority (RTA) will operate the vehicles, known as Hala Taxi, from its dispatch centre, purely for people booking a ride - they cannot be flagged down on the street.
This is a small addition that could eventually do a lot to help the busy lifestyle of many individuals in Dubai. The emirate is popular with both tourists and businesses alike - and being able to book a taxi will ensure a smooth journey, which will improve the overall experience visitors have in the city. Some 25 of these of these vehicles will be exclusive to women and families.
Chief executive officer of the Public Transport Agency Youssef Ali said: 'The underlying objective of Hala Taxi is to cater to the public needs and meet the growing number of requests received by the dispatch centre at the agency under the objective of raising customers' satisfaction considering it a strategic goal of the RTA.'
These developments also come alongside other announcements made recently. RTA previously declared plans to update the taxi service in the city, introducing a phone app that can find the nearest taxi as well as introducing wireless internet and touchscreens into cabs. The mobile programme will also allow users to track their taxi while waiting and rate the driver for others.
Mr Ali added the new scheme's overall objective is to help 'accelerate the dispatch of cabs to customers, provide better coverage to high-demand areas through the centre [and] improve the rate of cabdrivers response to the bookings'.
Currently, Dubai experiences around 12,000 daily bookings, of which the Hala Taxi service will serve 30 per cent - if it proves successful more vehicles will join the fleet so it can handle more requests.
November 1st is also Public Transport Day in Dubai, an annual event run by the RTA that allows local the use of Nol cards - smart cards that allow users to pay and travel on various transport links - to use public links for free.