Booking a taxi in Dubai just got easier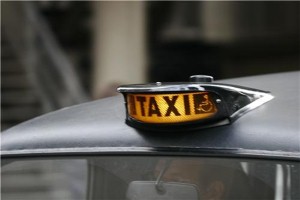 If you have been sat on a plane for a few hours you probably want the journey from the airport to the hotel to be as easy as possible. Well, tourists leaving the Dubai International Airport will now be able to book a taxi by simply shaking their phone.
The Roads and Transport Authority (RTA) launched Smart Taxi yesterday (June 17th), which is an app that allows the user to book transport by shaking their phone. The software is part of the a scheme that offers smart solutions to those living and visiting the emirate.
Abdullah Al Madani, chief executive officer of RTA's Corporate Support Services Sector, commented: "As one of the key government organisations, [the] RTA is keen on implementing smart solutions as part of our endeavour to support Dubai's drive to transform into a smart city. Smart mobility is one of the main pillars of the smart city initiative and the smart taxi app is one of the important solutions in this regard."
Tourists and residents alike will be able to download the app - currently available for Android phones and soon available for iPhones - and create an account. Once logged-in, users can open the software and shake the phone when they need transport.
Adel Shakeri, director of Transportation Systems at RTA's Public Transport Agency, explained: "When a person shakes his mobile, the app will locate the customer's location and sends an instant message to the nearest taxi driver. The system then sends a SMS back to the customer confirming the booking. The passenger will also receive details like the name and phone number of the taxi driver."
The app offers the user the ability to monitor the booking and track the movement of the taxi. Once en-route to their destination, Smart Taxi allows the passenger to look for the shortest route so they can ensure they are paying a fair price for their journey. There will also be a facility to leave feedback for the driver.
Tourists will find it easier than ever to navigate across the emirate to find their hotel and any other attractions they plan to visit. The app is user-friendly, just like Uber Taxi helps visitors to New York negotiate their way around the city.