Boats worth AED 1.8bn to go on show in Dubai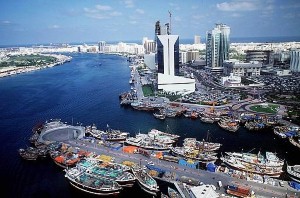 A total of 430 boats worth a combined AED 1.8 billion (£294 million) will go on show at Dubai's boat show.
Held at the emirate's international marine club, the event will include 30 vessels in excess of 21 metres in length and 19 superyachts. Organisers have experiences a surge in popularity, as it welcomes a 20 per cent participation of new exhibitors, as part of 750 companies and brand that will be on show.
The show is expected to draw in a crowd of 26,000 from 70 countries. International collaboration will be evident during this year's gathering, as over 70 per cent of businesses showcasing their collections are based outside the UAE. This includes first-time appearances by the Maldives and Philippines.
Appearing at the event will be the superyacht Nirvana. The 88.5 metre-long vessel is the largest of its kind ever to be exhibited at the boat show and comprises of two helipads, a stage and 3D cinema. It is capable of achieving speeds of up to 19.5 knots and can accommodate a total of 12 guests.
The maritime sector has long been a major economic contributor for Dubai, with analysts stating it brings in AED 14.4 billion towards the emirate's GDP and supports over 75,000 jobs. The UAE as a whole is ranked as the ninth most productive manufacturers of superyachts.
Saeed Hareb, vice-president at the Dubai International Marine Club and senior advisor for the boat show, commented: 'Dubai is set to become the world's leisure maritime capital, thanks to modern marina facilities, strong maritime tourism infrastructure, and increasingly-knowledgeable boat-buying customers.'
He added the emirate was continuing to ensure its status as a prime location to host huge events, in turn having a strong, positive impact of the leisure marine market. In addition, he claimed more and more people were now wanting to experience the UAE from the water.
Shipbuilding in the country is set to continue well into the future, with companies planning to construct 18 new superyachts over the coming year.