Backstreet Boys set to perform in Dubai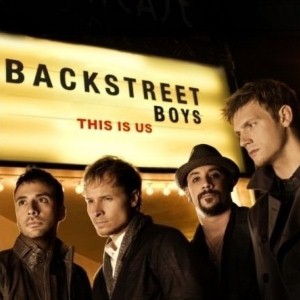 Dubai has a reputation for hosting popular events across many markets and it will soon be its turn to be under the spotlight of the pop music world when the Backstreet Boys perform there.
The 90s US boy band are due in the emirate on March 28th for a special concert at the Dubai World Trade Centre, according to a post made on their official website.
It will give fans a chance to catch Nick, AJ, Howie, Kevin and Brian in action, where they are sure to perform all of their biggest hits - including I Want It That Way, Everybody and Shape Of My Heart.
Almost five years on from the Backstreet Boys' last gig in Dubai - which was held in December 2009 - the Florida-based group will be back to showcase the skills and tracks that made them such a hit in the 90s.
Although no ticket information has yet been released, fans could start to plan their itinerary in Dubai around the show. There is plenty more to do and see in the city, including a visit to the Burj Khalifa, the world's tallest building.
In reference to the recent return of founding member Kevin Richardson, the promotional graphic on the band's website reads: 'For the first time in nearly ten years, all five boys are back together again.'
The data in Dubai is just one night of a huge tour that started last May and will carry on until April, with the Backstreet Boys due to perform in all four corners of Europe in 2014 before they take to the stage in Dubai.
Lovers of 90s pop who are already excited about catching the Backstreet Boys live may also be interested to note that their support act will be English-Canadian girl group All Saints, who themselves enjoyed a string of major hits in the decade.