Aviation growth 'will boost Dubai's real estate market'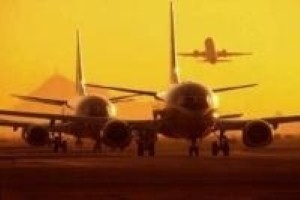 Dubai's property market is expected to be one of the main beneficiaries of the expansion project for Al Maktoum International Airport, according to property consultancy Cluttons.
Once complete, the $32 billion (£19.8 billion) refurbishment will see the global hub's capacity swell to 200 million passengers every year, making it the world's biggest and busiest airport - a position currently held by Hartsfield-Jackson Atlanta International Airport in the US.
According to Cluttons, the expansion will increase demand for residential property, while also adding 32 per cent to the emirate's gross domestic product (GDP), leading to significant number of jobs being created.
Faisal Durrani, international research and business development manager at the organisation, said: "Aviation has historically been a significant contributor to the city's growth. Once again, the sector looks set to deliver the next wave of growth for Dubai, well beyond the current horizon of the 2020 Expo, which is already translating into a flurry of construction activity across the city.
"The residential sector will no doubt be an obvious long-term benefactor of the significant rise in the number of jobs being created, with both lettings and buyer demand set to rise significantly as the number of households in the city increases."
Earlier this month, Dubai's government revealed it has already issued 500,000 new visas in 2014, as more people are looking to move to the emirate for work purposes, which will have a significant impact on the real estate market.
A separate report from Knight Frank indicated that the emirate's has the world's hottest property market, with annual growth reaching 27.7 per cent, compared to the 17.5 per cent achieved by its nearest rival China.
Khawar Khan, a research manager at the firm, said Dubai's strong economic environment and healthy labour market are both working to attract droves of foreigners to the emirate, leading to an increase in demand for residential property.