Asia Tour heads to Dubai for final event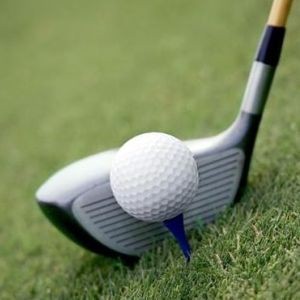 Dubai is set to host the final event of the Asian Tour in December this year, marking the first time the emirate has ever held a golfing tournament and indicating the sport has become more popular among tourists and residents.
The tournament has been described as a promising addition to the emirate's ever-growing portfolio of world-class events by its organisers - a group called Golf in Dubai.
Together, the committee has a wealth of knowledge and experience in arranging high-profile events and has already organised some other major golfing tournaments, including the Omega Dubai Desert Classic, the Omega Dubai Ladies Masters and the Mena Golf Tour.
According to the task force, the sport plays a key role in the Department of Tourism and Commercial Marketing's (DTCM) vision of attracting 20 million visitors to Dubai by 2020.
Mohamed Juma Buamaim, vice chairman and chief executive of Golf in Dubai, commented: "The arrival of the Asian Tour is very exciting news for all of us in Dubai and we are extremely confident of delivering the event in sync with Dubai's reputation as an ideal golfing destination."
He said the emirate is honoured to be given the responsibility of hosting the tournament and it will strive to deliver an unforgettable week for those competing and for the fans. Mr Buamaim believes events such as this will work to strengthen Dubai's historical ties with Asia.
"Dubai's economy benefits both directly and indirectly from golf tourism, and there is a positive synergy between golf and the key tourism sectors. Golf is just one of the many reasons that people visit Dubai to savour the experience of playing on courses of international standard," the vice chairman added.
Kyi Hla Han, chairman of the Asian Tour, described the emirate as an "important stop" in the tournament and said Dubai's position as a diverse destination meant it was"ideally placed" to host the competition.
The agreement forms part of a three-year deal, meaning the final event will take place in the emirate until 2016. The venue has yet to be announced for this year's stop, but it has been confirmed that it will take place between December 11th and 14th.
It is evident that the DTCM, and other governmental departments, have a clear understanding of what will attract tourists, which means Dubai is quickly becoming a hot destination for high-profile events. This month, the emirate has played host to Lady Gaga and One Direction will be performing in April next year.