Artistic Licence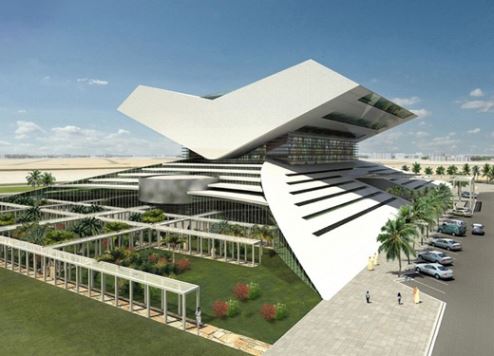 A raft of iconic museums and venues dedicated to the arts are boosting Dubai's cultural appeal
In 2015, the year Dubai dedicated to innovation, the emirate revealed plans to build the Museum of the Future – an unusual circular building that when completed will house some of the world's latest inventions.
The iconic project, which will be located adjacent to Jumeirah Emirates Towers, close to the Dubai International Financial Centre (DIFC), will feature innovation labs and act as a "permanent exhibit for future inventions", according to UAE Vice President and Prime Minister and Ruler of Dubai, HH Sheikh Mohammed bin Rashid Al Maktoum.
"[The] Museum of the Future is an integrated environment empowering creative minds to test, fund and market ideas for futuristic prototypes and services," he continues.
"It is a first step of many to come, marking the beginning of great achievement."
The museum will run advanced courses and specialised workshops, establishing a name as 'the' destination for the "best and brightest inventors and entrepreneurs", adds Sheikh Mohammed.
Dubai's Ruler announced plans for the Museum of the Future just a week after opening the doors to the Museum of Future Government Services – an interactive life-sized street that showcases how technology developed by a team of more than 180 global experts, will help transform the emirate's healthcare, education, mobility and smart-city planning.
At the opening of the museum, Sheikh Mohammed said: "Innovation is the key to prosperity, and governments must invest in research, development and innovation more than other sectors because they are closely related to the development of human life."
Sheikh Mohammed's focus on innovation goes hand-in-hand with his vision to transform Dubai into a one-of-a-kind cultural hub, and over the past 18 months His Highness has unveiled several high-profile projects dedicated to this cause.
Last month he revealed plans to build a giant book-shaped library housing more than one million books, which is set to open in Dubai next year (2017).
The 66,000-square-metre Sheikh Mohammed Bin Rashid Library will be shaped like a large open book, and located in the Al Jaddaf area of the Dubai.
The library will offer a borrowing book section, internet services, several areas for open reading, plus a stage, cinema and a visual and auditory library. There will areas dedicated to children too.
The facility will also play host to live library presentations, documentaries and lectures.
It builds on Dubai's strength as a thriving literary hub, with the city hosting the 2016 Emirates Airline Literary Festival at the end of this month (March 1 to 12), bringing together 140 top authors from around the world.
It will mark the eighth edition of the annual gathering, which is the highest-profile literary festival conduced in the Middle East.
Dubai is also set to make waves with a brand new dhow-shaped opera house – the centrepiece of a new arts and culture precinct in Downtown Dubai.
Dubai Opera, which is due to open next month (March), is a 2,000-seat multi-format performing arts venue that in theatre mode is suitable for staging opera, ballet, musicals and dance, but it can also be transformed into a concert hall and in 'flat-floor' mode, can stage trade shows, exhibitions, receptions and parties.
It will be complemented by design studios, art galleries and other cultural-focused facilities that are all planned for this new cultural hub.
Iconic venues aside, Dubai's burgeoning underground arts and culture scene is manifesting itself in warehouse and pop-up style venues.
Al Quoz is rapidly emerging as the city's urban arts district, while football fans were recently treated to a pop-up museum at The Beach that was dedicated to the life and career of Real Madrid superstar Cristiano Ronaldo.