Are Dubai hoteliers benefiting from the Arab Spring?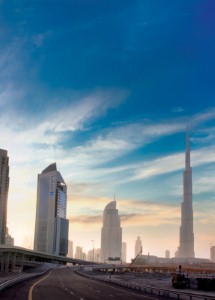 With more and more people visiting Dubai, it is certainly a good time for investors to pour money into the city's thriving hospitality sector.
Experts predict tourist figures to soar in the coming years and, despite the fact a plethora of new luxury resorts are being built across the emirate, occupancy rates are expected to improve.
A new study conducted by STR Global certainly supports such suggestions.
It showed that hotel supply increased by 5.81 per cent in August 2013, but this was more than offset by an impressive 30.4 per cent jump in demand for accommodation.
August is generally a quiet month for hotel owners in the Middle East, but the timing of the Eid celebrations ensured bookings were much healthier in 2013.
Overall room occupancy stood at 72.6 per cent during the month and companies were able to charge guests 8.7 per cent more than usual.
Most importantly, revenue per available room (RevPAR) was AED 546.61 (£93.24).
Naureen Ahmed, manager of marketing and analysis at STR Global, said the future's bright for Dubai's hospitality industry.
'STR Global's latest forecast reports anticipate an 11 per cent RevPAR growth for year-end 2013 after strong years in 2011 and 2012,' she remarked.
But why is Dubai such a popular holiday hotspot? What is it that has encouraged companies like the Wyndham Hotel Group to operate new resorts in the city?
Aside from the stunning beaches, pleasant weather, record-breaking buildings and unbelievable retail options, Ms Ahmed thinks the well documented problems in neighbouring countries are having a positive impact on Dubai's visitor numbers.
'Dubai could benefit substantially from the Arab Spring, preserving its reputation as a safe destination to visit,' she added.
Ms Ahmed said Dubai's hotel owners saw their occupancy rates rise above the 80 per cent mark in the first five months of the year and demand will continue to outpace the growth of supply in the years to come.