April and May 'busy periods for Dubai tourism'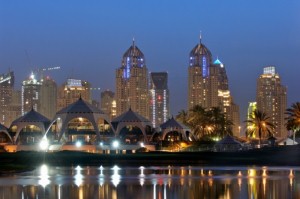 Dubai's tourism industry is expected to benefit from extremely busy periods during April and May.
Events such as the Indian Premier League and the Arabian Travel Market are anticipated to provide a huge boost to the sector, according to experts. In addition, the emirate is also welcoming the arrival of around 14,500 Chinese tourists from cosmetics company Nu Skin this month.
Gulf News reports hotels are expecting occupancy rates to reach around 85 per cent during this period, with some predicting the figure to be even higher. Rashid Aboobacker, senior consultant at TRI Hospitality Consulting, stated premises close to the main event venues will undoubtedly be fully booked during the next two months.
The tourism industry in the emirate has enjoyed strong periods of growth so far in 2014 and experts believe April and May will follow suit. However, in order to keep up with the performance recorded this time last year, Dubai will have to once again achieve double-digit increases.
According to the Dubai Corporation for Tourism and Commerce Marketing (DCTCM), the emirate welcomed 929,000 visitors in April 2013, while 910,000 travellers holidayed in the emirate in May. This was a jump of 13 per cent and 16 per cent respectively when compared to the same periods in 2012.
Chief executive officer of the DCTCM Issam Kazim stated: 'At this stage it is not possible to say whether 2014 numbers for these months will experience similar double-digit growth, however, it is likely considering current patterns.'
He added revenues for April are likely to rise by between eight and ten per cent compared to the same period last year, as a result of higher occupancy and food and beverage sales. Increases in May are expected to be moderate.
Meanwhile, Dubai is expecting to add at least 140 new hotels to its current stock over the next two years. This should increase the number of rooms from the 85,000 it boasts now up to 115,000.